Your Website and Google Analytics 101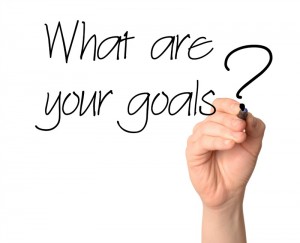 As an author, you need to
have a website
so your readers and community can learn about you. In order to know if your website is attracting traffic and is working for you, take advantage of free Google Analytics and connect your website. Google Analytics can tell you so much information even at a glance. If you are new to
Google Analytics
here's a little overview to help you get familiar with the data you can collect and review.
Google Analytics 101
Number of visits
Your number of visits is the number of times someone comes to your site. If the same person comes back more than once, that's tracked as two visits.
Unique Visitors
The number of new people coming to your site. Each unique person is counted once.
Page views
Page views are the number of pages on your site that were viewed. Each link on a website takes you to a new page. An increase in page views indicates that more content is being viewed across your website. You can see where people are going on your site and how many pages they view per visit.
Bounce rate
The bounce rate is the percentage of people who see one page and then leave the site or bounce off the page. Aim for a decreasing bounce rate. It means people are finding content they like and you are likely achieving reader engagement.
Average time on the site
This indicates how long someone stays on your site. This is a good number to track to see if it's improving or declining.
Top content
Track the content that gets the most page views and best traffic to show your high-performing pages and then you know what works and you can do more of it.
Social visits
Find out what social media sites send the most traffic to your website by going to the Traffic Sources section of Google analytics and click on "All Traffic." You will be able to see the websites that send traffic to your site.
Traffic source keywords
Track the keywords people use via search engines to get to your site. Keywords people use that have a low bounce rate, high time on site and lots of page visits are the ones you should use in your blog post titles, and as tags and categories. Your keywords also can be a good indication to you of the content that resonates with your readers.
SEO
Keyword search engine optimization (SEO) is important, but so is sounding like you. People expect authentic communication not marketing copy. Make sure your site isn't so optimized for SEO it hardly reads well.
For more information on how best to use Google Analytics to drive traffic to your website, read
my Q & A
with
Social Marketology
author, Ric Dragon. He provides excellent insights on how to gauge if your website is effective. . Understanding what draws people to your website is instrumental to giving your visitors more of what they want and encouraging repeat and longer visits.
© 2014 Fauzia Burke. All Rights Reserved.
AUTHOR BIO
Fauzia Burke
 is the Founder and President of FSB Associates, a digital publicity and marketing firm specializing in creating awareness for books and authors. A nationally-recognized speaker and digital branding expert, Fauzia writes regularly for Huffington Post, MariaShriver.com and MindBodyGreen.  For online publicity, book publishing and social media news, follow Fauzia on Facebook and Twitter. To talk with FSB and ask publicity questions about your book, please join us FSB on Twitter and Facebook.