How to Give Someone User Access to Your Google Analytics
[caption id="attachment_2478" align="aligncenter" width="300"]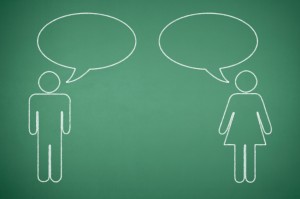 Google Analytics[/caption]
If you outsource your website analytics or you want someone on your team to be able to access your Google Analytics, here are the steps you need to take:
Step 1
Sign in to your Google Analytics account at google.com/analytics.
Step 2
Click on the website Analytics profile you'd like to invite a new user to under the "Account Home" section.
Step 3
Click the "Admin" button.
Step 4
Click the "Users" tab under the "Profiles" section, and then click the "+ New User" button.
Step 5
Enter the email address of the user you'd like to invite, and click the radio button next to either
User
or
Administrator.
A user can view analytics data, while an administrator can make edits to the account.
Step 6
Click the
Create User
button to complete the process. The user you invited will be sent an email invitation with a link. New users just click the provided link and sign in to Google using an existing Google account. There is no need to create a new account to view your Analytics data.
Wondering if you should connect your site to Google Analytics? Read about why you should
here.
Want an overview of Google Analytics? Read it
here.
© 2014 Fauzia Burke. All Rights Reserved.
AUTHOR BIO
Fauzia Burke
is the Founder and President of FSB Associates, a digital publicity and marketing firm specializing in creating awareness for books and authors. A nationally-recognized speaker and digital branding expert, Fauzia writes regularly for Huffington Post, MariaShriver.com and MindBodyGreen. For online publicity, book publishing and social media news, follow Fauzia on Facebook and Twitter. To talk with FSB and ask publicity questions about your book, please join us FSB on Twitter and Facebook.