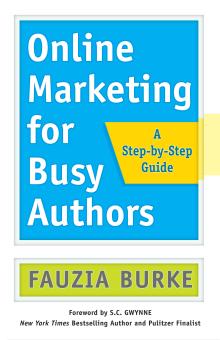 There has truly never been a better time to be an author. For the first time, you have direct access to your readers via the Internet—you can create a community eagerly awaiting your next book (and telling their friends about it too). But where do you start? How do sort through the dizzying range of online options? Where is it most worth spending your time—what is a "must do" and what is a "might do"?
Pub Site: The DIY Website Platform for Authors
New: Check out
Pub Site
the DIY Website Platform for Authors
Pub Site is free to set up and only $19.99 which includes hosting. See why
hundreds of authors
are switching to Pub Site.