It's 2021, Where's Your Website?
I speak to several authors a day, and many of them find the whole digital marketing aspect confusing. I get that, I really do, but there are some things that you just need to know to take charge of your online marketing. Let's start with the most important element of your digital marketing: Your website.
All authors need a website. Yes, all of you. And in 2021 there's no reason to be dependent on others to build, update, or maintain your website. Let's break down the essential elements: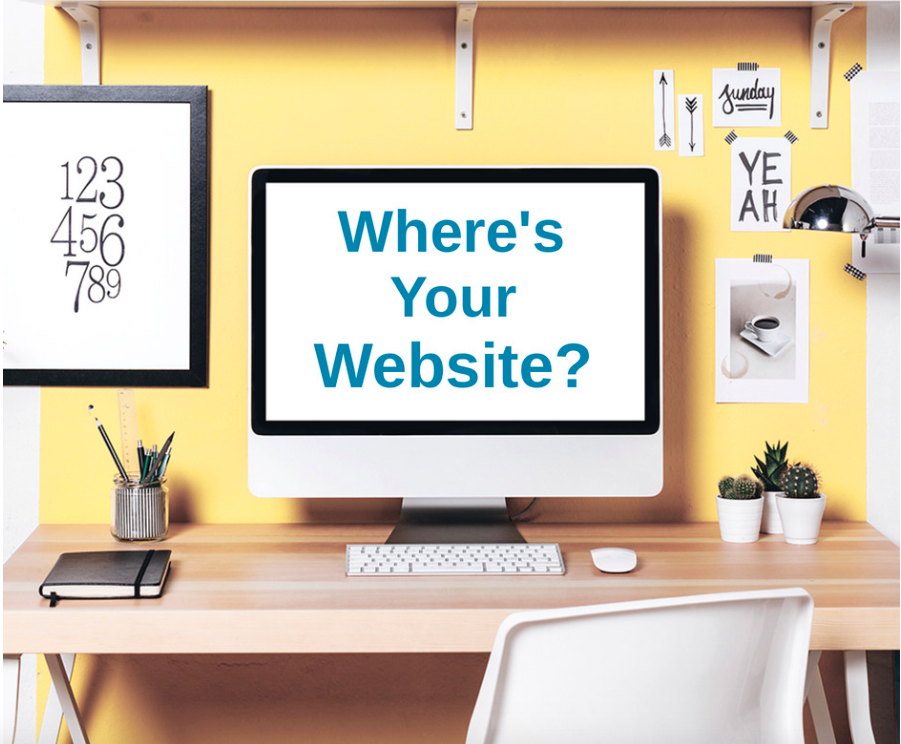 Domain Names:
You should buy your domain name (mydomainname.com) yourself with your email address and credit card. You should always know the username and password of your domain name account and where it's registered (GoDaddy, Network Solutions, Register.com, etc.). You should be listed as what's referred to as the "Registrant," meaning you own it. If someone registers it for you make sure they follow these guidelines, and that you have the username and password to the account. Many authors don't have this information, but it is very important that you have control of your domain name. We've had too many experiences where the person or company who registered an author's domain name vanishes with the login.
If your website developer registers your domain name for you, make sure you know what happens if you want to move your website hosting (see below) elsewhere. What happens to your domain name registration? Can you leave it there and still have access? Or do you have to transfer it out? Transferring is a hassle, so this is a reason to register your domain name at an independent registrar like GoDaddy or Network Solutions, not through your web hosting company or website developer.
Domain names usually expire, or come up for renewal, every couple of years so keep an eye out for emails reminding you to renew it. You may also want to add a reminder in your calendar. I have seen several authors lose their domain names because they did not pay attention to the reminder emails.
At FSB Associates, we have used many services and think
GoDaddy
is the easiest and most reliable. You can also get an email address from GoDaddy if you need one for your domain name or you can use Gmail for your email.
Hosting:
Your website has to be hosted somewhere: on a server that is connected to the Internet. The hosting fee is separate from the domain name fee. The hosting fee can be included with the design and maintenance fee if you are using a web developer or with the platform leasing fee if you are building the site yourself. Sometimes you can pay an annual fee versus a month-to-month payment plan. Make sure you know where your site is hosted.
Building a Site:
Before we launched
Pub Site
, I never wanted to update my author site. It was built with WordPress and I did not enjoy using WordPress. One of our designers had built it, and even adding a button meant designing the header all over again which meant paying more. Then came Wix, SquareSpace and Weebly etc. They help people make nice sites, but those sites are really slow to load when you access them on mobile devices (which is 50% of traffic to most sites). Plus they are not specific to books and authors so I found that adding features like multiple bookseller links or follow buttons for Goodreads and Amazon, was time consuming. When I switched to Pub Site, the first thing I noticed was that I built the entire site myself. I made all the decisions. I played with colors without having to pay a designer to try different options for me. It was fun at first to build the site, and it's still so convenient to make changes and keep the site updated. I can change the whole design, colors and layout anytime I want. My favorite feature is the book tour/events page which updates automatically once the date of the event passes. Who knew building and updating a website can be fun instead of a chore.
Nevertheless, there are lots of options. Just spend a weekend playing with some of them and pick your favorite.
Updating:
Last but not least, even if you hire someone to design and update your site, it is always wise to make sure you know how to update it yourself in a crunch. We have created most of our custom designed author websites in WordPress, which can be challenging to use. If you find it difficult, don't use that platform. Or if you love your current site, take a class on
lynda.com
and learn the basics. There are now other platforms to try that may fit your needs better, such as Squarespace, Wix, Weebly, and of course my favorite, Pub Site.
Pub Site
is my favorite not because I'm one of the co-founders; it's my favorite because book marketers and authors built it for other authors. After working with authors our whole career and building author websites since 1996, John Burke and I poured our know-how into one platform and made it easy to use for authors. If you are frustrated with your website, you should at least try out Pub Site. You can watch how-to videos to get started. There is a 14 day free trial period, no credit card required, so you can get the feel for the platform.
So to recap:
Register your domain name (myname.com) yourself and keep track of the renewal

If someone else is registering your domain name, make sure you have access to the log-in

Make sure you know where your website is hosted in case you ever want to move it

If you need a website, try building one yourself. The tools make it easier than ever, and is so much less expensive. You can then spend the money you save on building your website on marketing and advertising

If someone else builds it for you, learn to update it yourself so you can have full control over it.
I truly believe you can have fun with your digital marketing. I know, most authors don't like marketing but most of the time it's because it feels foreign. I hope this information feels empowering. You can do this. Take charge of your marketing and your career and start with your website.
If you have any thoughts to add, please join the conversation on my
Facebook Author Page
. Thanks
© 2020 Fauzia Burke. All Rights Reserved.