4 Digital Marketing Tools Every Author Should Learn
The days when authors could expect publishers to do all their marketing are long gone, but unlike others, I think that's a good thing. The change has forced all of us to become more independent, and have the ability to build a long term relationship with our readers.
Many authors still feel that they can farm their online marketing, as a PR and marketing firm I certainly advocate for authors to find expertise when they need it.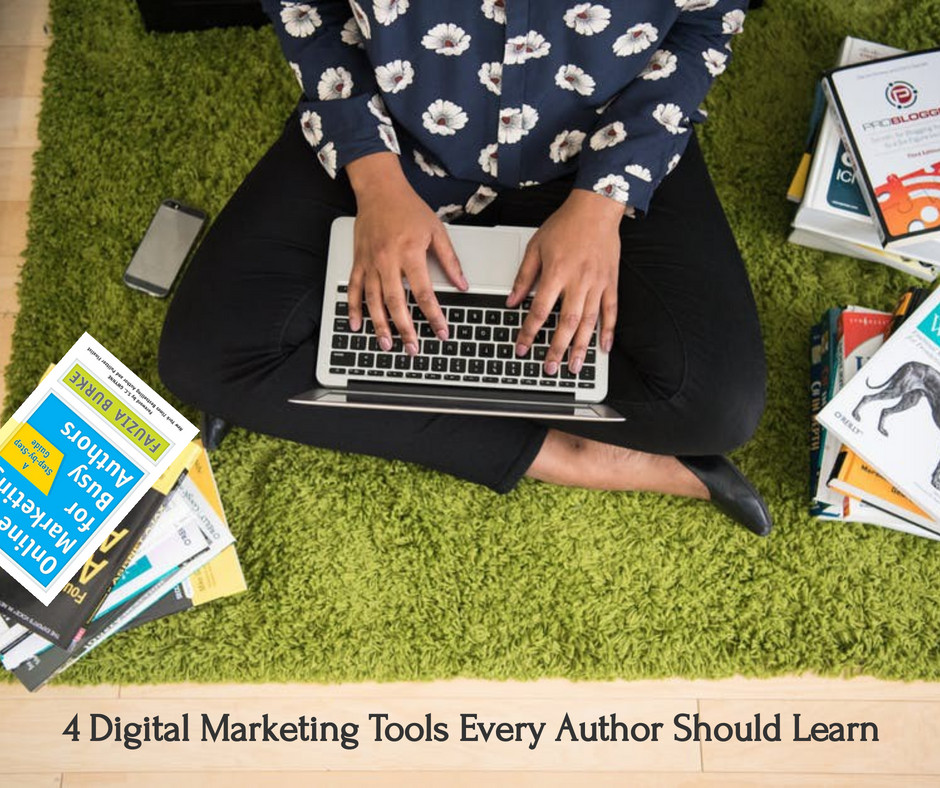 However new digital tools and technologies, can help you save money for the day-to-day housekeeping. Learning these tools will help save you time and money and allow you more control over your brand.

Online marketing and building your digital brand is a huge part of being an author today. It can be daunting to learn these tools and take on more responsibilities, but it is necessary if you want to have a successful writing career. Learning these tools can streamline your marketing and help you get back to more important things — like writing your book.

If you have any thoughts to add, please join the conversation on my Facebook Author Page. Thanks

© 2018 Fauzia Burke. All Rights Reserved.