Cleaning Up Your Social Media Feed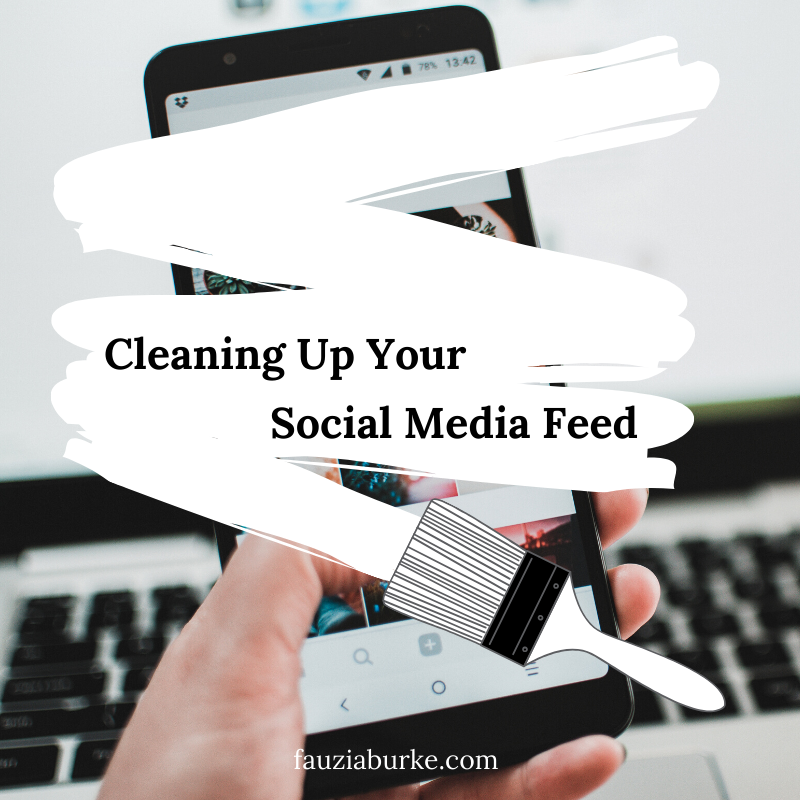 I've always been a fan of social media, particularly for authors. Platforms like Facebook or Twitter allow you to connect with a group of fans, share events and photos, and keep followers updated on the latest news in your publishing journey. It can be a great way to easily keep in touch with a large group.

But in recent years, my personal feeds have become overwhelmed with inflammatory political messages and content from people I haven't seen (or frankly, thought about) in years. It's all become too much of a distraction. So, preparing for an election that promises to be insane, I've decided 2020 is the year to clear out my social media feeds. If you're the type of person who is always adding friends, accepting requests from acquaintances, and adding news sites and brands to your feeds, but never removing anyone, it might be time for you to do the same.

Here's why I'm going to do it:

To focus on who—and what—really matters
On average, people spend over two hours on social media every day. TWO HOURS! While I'd personally like this number to come down significantly, I also know that if you are going to spend this much time bouncing between social media platforms, it may as well be focused on those people who are most important to you. That friend from high school who you haven't seen in twelve years? Maybe it's time to unfollow. Your second cousin who posts politically charged content on Facebook? Hello, mute button. Once I've done my social media cull, I'll get to focus on those people I really care about, and the organizations whose messages are important to me.

To improve mental and emotional wellbeing
A lot of the people I follow on social media use the platforms as a place to share what's going on in their lives or react to what's going on in the news. And that's great. But it's become apparent to me recently that emotionally, social media is bringing me down—and much of it was coming from people I barely know. There's enough distressing news in the world today. I want my social media feeds to be places of inspiration and joy, not anxiety.

To save time
While unfollowing and muting accounts will admittedly take a bit of time, once you're done, you'll be able to actually scroll through your feeds, quickly and easily paying attention to what matters. Have you ever been able to scroll through your Twitter or Facebook feed in its entirety? I know I haven't. But think about how satisfying it will be. Remember those two hours I mentioned above? I'd love to get some of that time back every day.

And here's how I'm going to do it:

Twitter—I'm going to unfollow the accounts of people who don't actively tweet. I will unfollow the accounts of brands or organizations whose values do not align with mine. I will mute the accounts of friends or colleagues who post content that causes me emotional distress.

Facebook—I'm going to unfriend those people I haven't had a personal connection with in over 2 years. I will unfollow those people I can't unfriend for personal reasons, but whose content negatively impacts my wellbeing (they will still appear as friends).

Instagram—Instagram is admittedly less of a problem for me, but I will unfollow the accounts of brands or organizations that no longer align with my values.

Right now, my social media feeds feel cluttered by people who aren't actively part of my day-to-day life. I look forward to keeping up with former coworkers, family, my friends, authors I admire, book publicity people in the know, and journalists whom I respect. I don't want the people and organizations I care about to become overwhelmed and overshadowed by the people I passively follow. I'm looking forward to a streamlined (and more productive) 2020.



I'd love to hear your thoughts, please join the discussion on my Facebook page.
© 2020 Fauzia Burke. All Rights Reserved.