8 Digital Tools to Try—Because at Least One of Them Will Change Your Life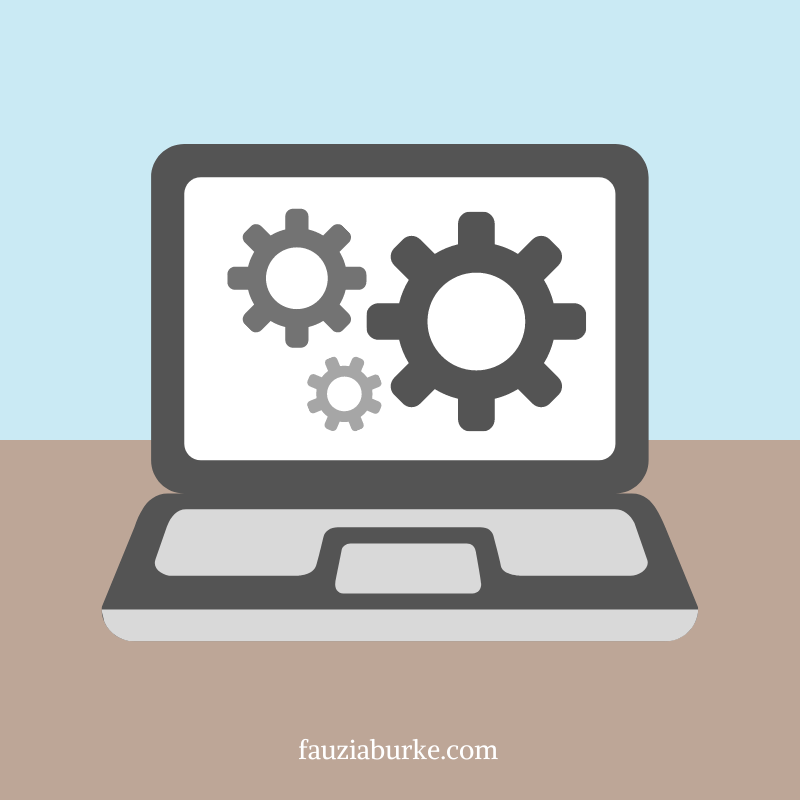 The team at FSB Associates loves trying new digital tools, especially those that help us streamline our work and save us time. It seems there are new digital tools being released every week, but the list below showcases my new favorites. I use all of these tools on an almost-daily basis. They're easy to use and will make your days run a little smoother. And for a digital nerd like me, they're absolute fun.


Zoom: While Zoom has lots of different functions, the FSB team relies on Zoom for video conferencing. The FSB team is scattered across the country and three different time zones, so being able to talk face-to-face (or screen-to-screen) is really important to us. Zoom makes this easy for us. Just set up a meeting, share the link, and join a video conference using your computer's webcam. And for those times when we haven't had our morning coffee yet and aren't camera-ready, there's also a dial-in option. Besides using it within our company, we use Zoom for our Pub Site demos where people can join our video conference and learn to set up an author website or ask questions.

PromoRepublic: If you regularly post on social media, but get frustrated with how long it can take, then PromoRepublic may be for you. The platform helps you create and schedule posts (including graphics!) Facebook, Twitter, Instagram, Pinterest, and LinkedIn. It's also easy to make a content calendar with an automatic-posting feature. Just set it, and forget it. This is especially helpful when you're creating content around holidays, planned promotions, or just #MondayMotivation.

Dashlane: Cybersecurity expert, author of CyberSmart, and FSB client Bart McDonough once told me one of the easiest things you can do to protect your digital identity is to have a unique password for every website or platform you use. Smart advice, but who can remember all those passwords? That's where Dashlane comes in. It's a safe way to store and autofill your passwords. You can store up to 50 for free. Besides personal use, you can also share account access with others without providing them with your private login info.

AllClients: Built specifically for small businesses, AllClients is a customer database system that tracks prospects, current and past clients, and any other business contacts. Think of it as a Rolodex for the 21st century. It's a web-based platform, so all of your team members can access the information from wherever they may be. It's not free, but in my opinion, it's worth the investment. It can be a little old school but unlike other CRM programs, it is easy to use and not too complicated to learn.

Trello: Trello is a visual organizing tool that helps teams stay organized (including the team at FSB). You can set up multiple boards, then dive into the details by adding comments, attachments, and due dates directly onto the Trello card. It not only helps us collaborate on projects, but also cuts down on the emails. The best part? It's free.

Toggl: Ever sit down at your computer, start surfing the web, then look up, realize it's 5pm and you've barely gotten anything done? If you ever wonder where the time went, Toggl may be for you. It's essentially a time tracker—it lets you easily track how much time you spend on different projects and integrates with your calendar to schedule and manage time. Want to block off 3 hours every morning to work on your next book? Toggl will help you do it. For freelancers or small businesses, it also helps track billable hours and generates an automatic report for easy updates.

Pub Site: This one is personal as I am the co-founder. My company, FSB Associates, started building websites in 1996. In fact, we launched the first author website ever in 1997 for beloved author Sue Grafton, may she rest in peace. Since then we've built hundreds of sites for authors and publishers alike. In 2018, we launched Pub Site, a platform to help build author websites. It is similar to Wordpress, Weebly or Wix but built specifically for books and authors. We love it; give it a try. Set up is free and it's only $19.99 a month which includes hosting.

Grammarly: Grammarly is a tool I've recommended before, and it's one I still love. Grammarly's free grammar checker instantly eliminates grammatical errors and enhances your writing. If you're ever worried about a blog post, presentation, or email being grammatically correct, try this one out, it's a breeze.

While trying new tools and technology can be slightly intimidating, go ahead and give some (or all) of these a try. I promise they'll make your job as an author just a little bit easier. To see some of my other recommendations check out 7 Digital Tools to Help Your Days Run a Little Smoother.



I'd love to hear your thoughts, please join the discussion on my Facebook page.
© 2020 Fauzia Burke. All Rights Reserved.