7 Digital Tools to Help Make Your Days Run a Little Smoother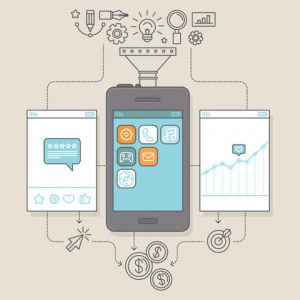 At FSB Associates, we love trying new tools, especially those that help us save time. While there are countless digital tools that will help you work more efficiently, the list below represents my new favorites--those tools that we use on a regular basis. They're fun, easy to use, and will make your days run a little smoother. And the best part--they're all free.
Canva
Ever struggle to create social media graphics that look professional and compelling? Then Canva is for you. Canva allows you to easily create beautiful designs and documents using a drag-and-drop feature. Choose from hundreds of graphics, with both free and paid options, and professional layouts to design consistently stunning graphics.
Animoto
Animoto allows you to easily create videos to help promote yourself or your book. Turn your photos and video clips into a professional video slideshow. It's quick, easy, and free. You can see my first slideshow
here
.
Grammarly
Have you ever worried about a blog post, presentation, or email being grammatically correct? Grammarly's free grammar checker instantly eliminates grammatical errors and enhances your writing. Try this one out, it's a breeze.
World Time Buddy
Available on the web or an app, World Time Buddy allows you to effortlessly convert time to help schedule conference calls and meetings across time zones. This is one I use all the time as the FSB team works in 3 different time zones!
Warble
Warble is a favorite among the FSB team. It allows you to set up alerts and track social media mentions anything--we use it for books and authors. Alerts are compiled and emailed on a daily basis.
UberConference
UberConference is my new go-to for arranging conference calls. You can call in from a phone with a pin number, or via the web with a link, and UberConference automatically sends reminders to all invitees. As the host, you have the ability to mute a noisy caller, dial in a new participant mid-call, and share your screen. The best part: it's all totally free.
Calendly
Calendly makes it easy to schedule meetings. Let Calendly know your availability and preferences, then share your unique link via email or embedded on your website, and allow people to pick a time that works for you both. The event will be added to your calendar, and Calendly will automatically send out reminders.
While trying new tools and technology can be slightly intimidating, go ahead and give some (or all) of these a try. I promise they'll make your job as an author just a little bit easier.