Why Pub Site is Better than Wix for Authors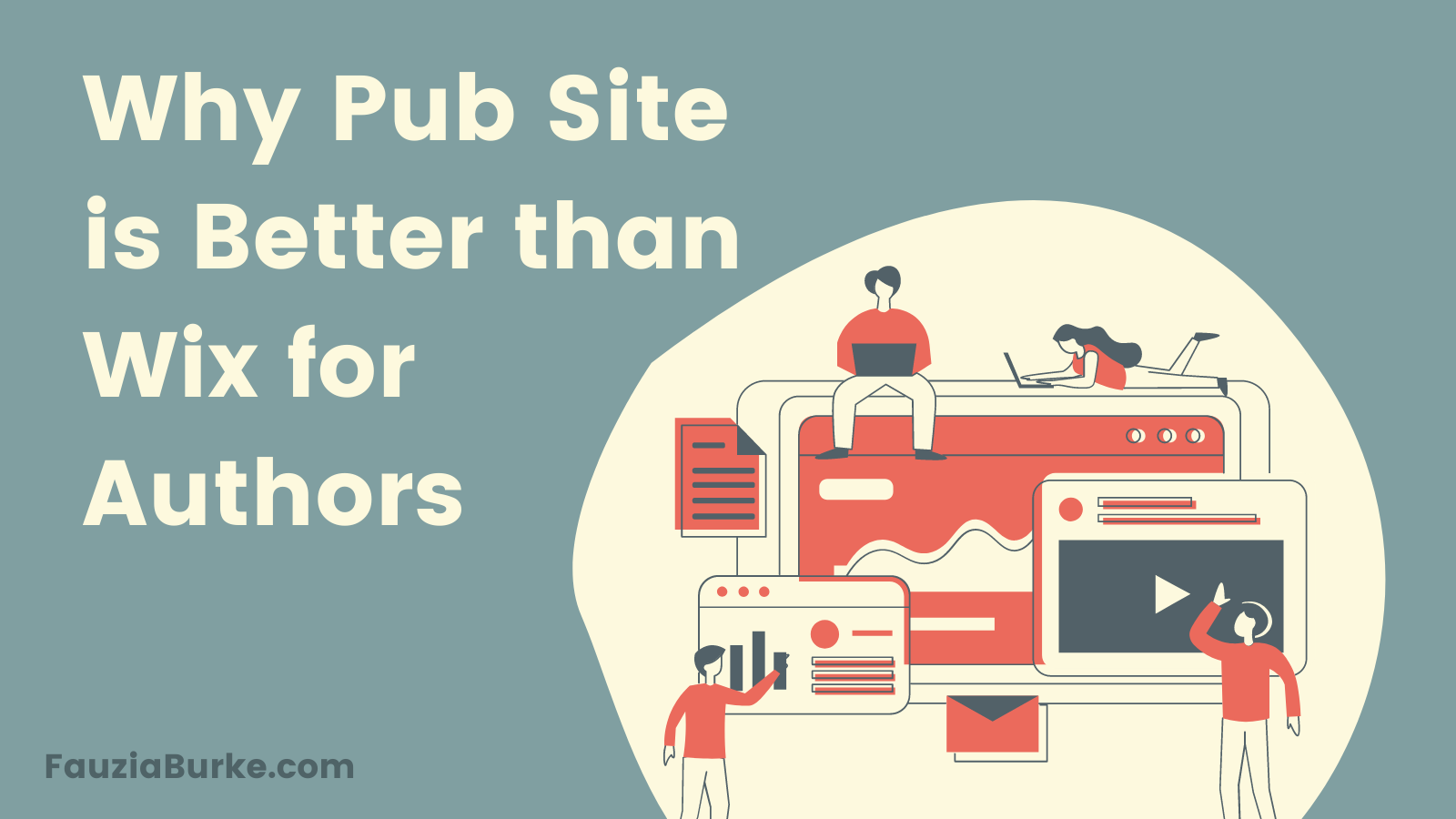 If you are thinking about setting up and designing your author website, you've probably reviewed the available DIY website options. You've probably taken a look at Wix and added it to your list of potential platforms to use. However, the reality is that Wix wasn't built to serve authors. Wix can work for photographers, event planners, entrepreneurs, etc. but not so great for authors. When it comes to websites, authors have different needs which is why we built
Pub Site
. Let's get into it.
Who Uses Pub Site
Hundreds of authors have been using Pub Site for years now. Many are first-time authors with one book, but bestselling authors like
Tom Clancy
,
Robin Cook
,
Janet Dailey
, and publishers like
Reader's Digest
and
Oxford University Press
trust their websites to Pub Site also. Although
Pub Site
is a DIY platform, we can also
build a site for you
. You can check out a
small portfolio
of websites to get ideas.
Customization and Features
One of the top complaints I hear from authors when discussing websites is that DIY platforms are not easy to use, and custom-designed websites are too expensive. Enter Pub Site to solve both problems. All author websites need pages for books (with links to booksellers), reviews, press, and appearances. Unfortunately, other platforms are not designed with the tools and customization that most authors want for their websites. Pub Site, however, makes it incredibly easy. Adding a book to your website (including the description, book cover, buy links, etc.) takes no time at all. If you have spent hours trying to add new information and books to your website using Wix or another platform only to end up tired and frustrated, then give
Pub Site
a try.
Price and Navigation
When we set out to build Pub Site, it was important to me that it be a tool that any author can use easily. If you have hired a web designer to build you a website, you know that it gets really expensive really quickly. Most people say the same for Wix. Although they offer a basic free plan it comes with ads that you probably don't want on your site. To remove ads, you have to upgrade to a "Combo" plan which still doesn't offer unlimited features or tools. The plan price point only increases the more tools and features you want to unlock. I found this all out doing some research since I couldn't find any information on their website about price transparency without giving them my email.
You just have to read the comments on their ads to get a sense of their customers' frustration about their prices, lack of price transparency, and usability. Pub Site offers a flat fee of $19.99 per month (which includes hosting) for a platform that is easy to use, straightforward, and inexpensive. I am by no means a web designer but it was fun and easy to build my own site and many others. I found WordPress frustrating to use and I am thrilled to be able to make changes to my site without the help of designers or webmasters.
Customer Service
Customer service is paramount for customer retention. We know that if our members don't feel seen, heard, and helped, they'll leave. Again, from reading comments about Wix, I noticed a majority of people commenting on their customer service (or lack thereof). Pub Site is different. We have a
contact page
that you can use to ask for support and a real, live person will be in contact with you. Not a bot! We also built a website called
Pub Site Help
to serve as a library resource for our customers. If you have a question about a particular topic or feature, we have an article about it on the help website. At the end of the day, we want you to feel like making and editing your author website is easy and straightforward. Use our contact page or the help website to ask questions and get support and we'll get back to you shortly. Making an author website should take a few days, not weeks as is sometimes the case with other platforms.
If you're thinking about setting up your author website, give Pub Site a try. We offer a
14-day free trial
with no credit card required. Designing an author website can be easy and affordable if you're using the right tool for the job.