Why Blogging Is More Important Than Ever For Authors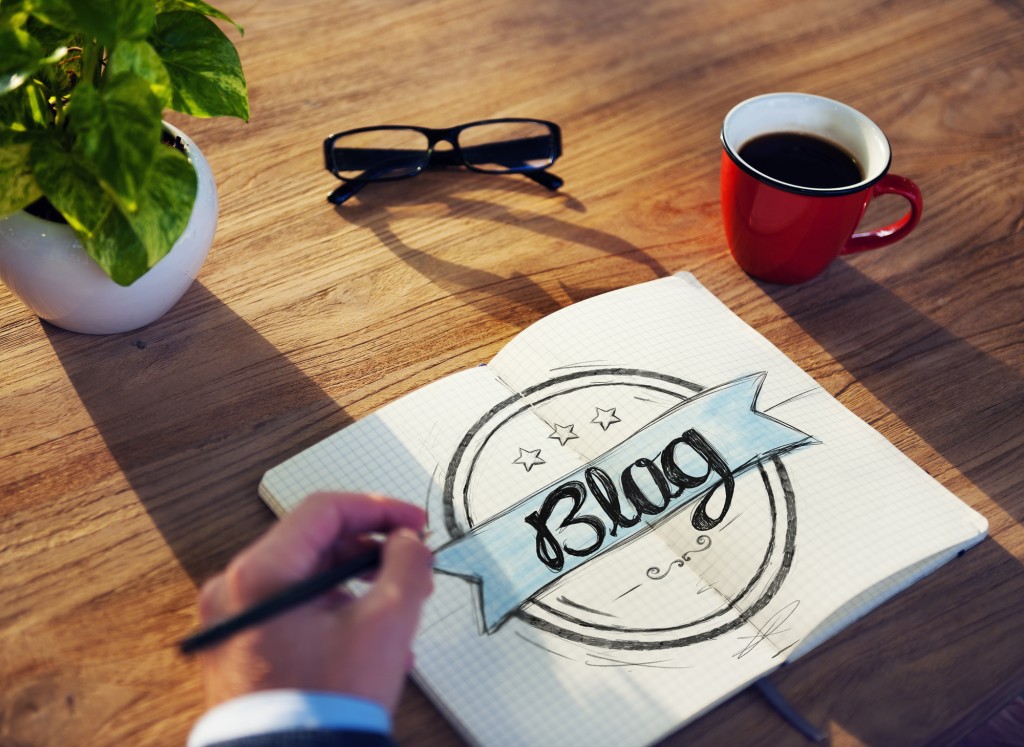 Some authors groan at the thought of developing a long-term online marketing strategy for their books because it's yet another demand on their time. (Time they'd like to spend writing.) Extra time isn't something any of us have in ample supply so I totally understand. This is why I tell authors to select a few things that matter most to build their community and brand. For book authors in a competitive marketplace, the need to blog couldn't be higher. Despite ever-evolving social media, blogging remains a top priority for authors.
Let's take a closer look at some of the compelling reasons why you, as an author, need to blog.
Blogging is the foundation of your digital house.
Consider your blog as the foundation of your online marketing strategy. Being an author today is like being a small business owner. You need a marketing strategy or you will go out of business. If people can't find you, they can't buy your book. Blogs continue to be the best way to drive traffic to your website. (Oh and you need a website too!)
Blogging clarifies your audience.
Find readers who are interested in what you write about. The regular practice of blogging helps you get clear on the ideal audience you want to reach and the community you want to build.
Use your blog to build buzz.
Four Bs: Build buzz for your book with your blog. Think of your blog as a content tease for your book.
Showcase your value.
Let your readers sample your content and use your knowledge base to solve problems for your audience.
Your blog keeps your content fresh and your site up to date.
To communicate 24/7, which is now the expectation and the norm, you need to develop different types of content.
Position your expertise.
Blogging positions you as an authority on your subject matter. It is a great way to share your knowledge, test how your content resonates, and collaborate with others. While experts may disagree on how often you need to blog, consistency is the key so put your blog on a regular schedule that works for you.
Blogs open up cross-promotional opportunities.
Blogs provide you with the opportunity to link your content to your books, eBooks, whitepapers, audio recordings, slide presentations, videos and webinars, so there are lots of cross-promotional opportunities.
Blogs develop your brand.
Every blog you write helps define your personal brand. Developing your personal brand takes time, but the good news is that the tools are free and you are already a skilled writer. When you become known as an expert in a field you also become more valuable to publishers and agents. You will be positioning yourself to promote more books, apps, conferences, videos, public speaking, your website and more. Start to look at your personal brand management as your online resume or business card.
Blogging serves multiple purposes.
Not only does your blog drive traffic to your website, but it is content creation for social media and it can increase your following. You can share your blog on social media platforms like Facebook, Twitter or LinkedIn where people can click and go directly to your website. You also can offer your blog as a guest blog to other popular websites in your niche, and build your following and traffic to your email list and website at the same time.
You can build your digital reputation.
Blogging makes you searchable and findable. You build your digital reputation as you choose what to write about and how to position your expertise. You can protect your digital reputation by setting alerts to monitor your name and search conversations in your particular niche.
You can write your next book.
Yes, creating your next book is not as easy as stringing together a collection of your blogs, but it's much easier to write a 500 to 1,000 word blog than it is to type out a 50,000 word book. Since big projects are more easily accomplished in small bites, view your blog writing as a laser-like focus on creating the chapters or parts of a chapter for your next book.
Your online platform is your ability to reach people and your blog can be one of your most effective strategies for doing so. Blogs are a powerful tool. Online marketing with a blog is no longer a luxury or an afterthought -- it is a necessity. And, it actually can be quite fun once you dive in!
© 2016 Fauzia Burke, author of
Online Marketing for Busy Authors
(Berrett-Koehler, April 2016)
Author Bio Fauzia Burke
is the founder and president of
FSB Associates
, an online publicity and marketing firm specializing in creating awareness for books and authors. She's the author of
Online Marketing for Busy Authors
(Berrett-Koehler Publishers, April 2016). Fauzia has promoted the books of authors such as Alan Alda, Arianna Huffington, Deepak Chopra, Melissa Francis, S. C. Gwynne, Mika Brzezinski, Charles Spencer and many more. A nationally recognized speaker and online branding expert, Fauzia writes regularly for the Huffington Post. For online marketing, book publishing and social media advice, follow Fauzia on Twitter (
@FauziaBurke
) and Facebook (
Fauzia S. Burke
). For more information on the book, please visit:
www.FauziaBurke.com
.