Social Media Stats All Authors Need to Know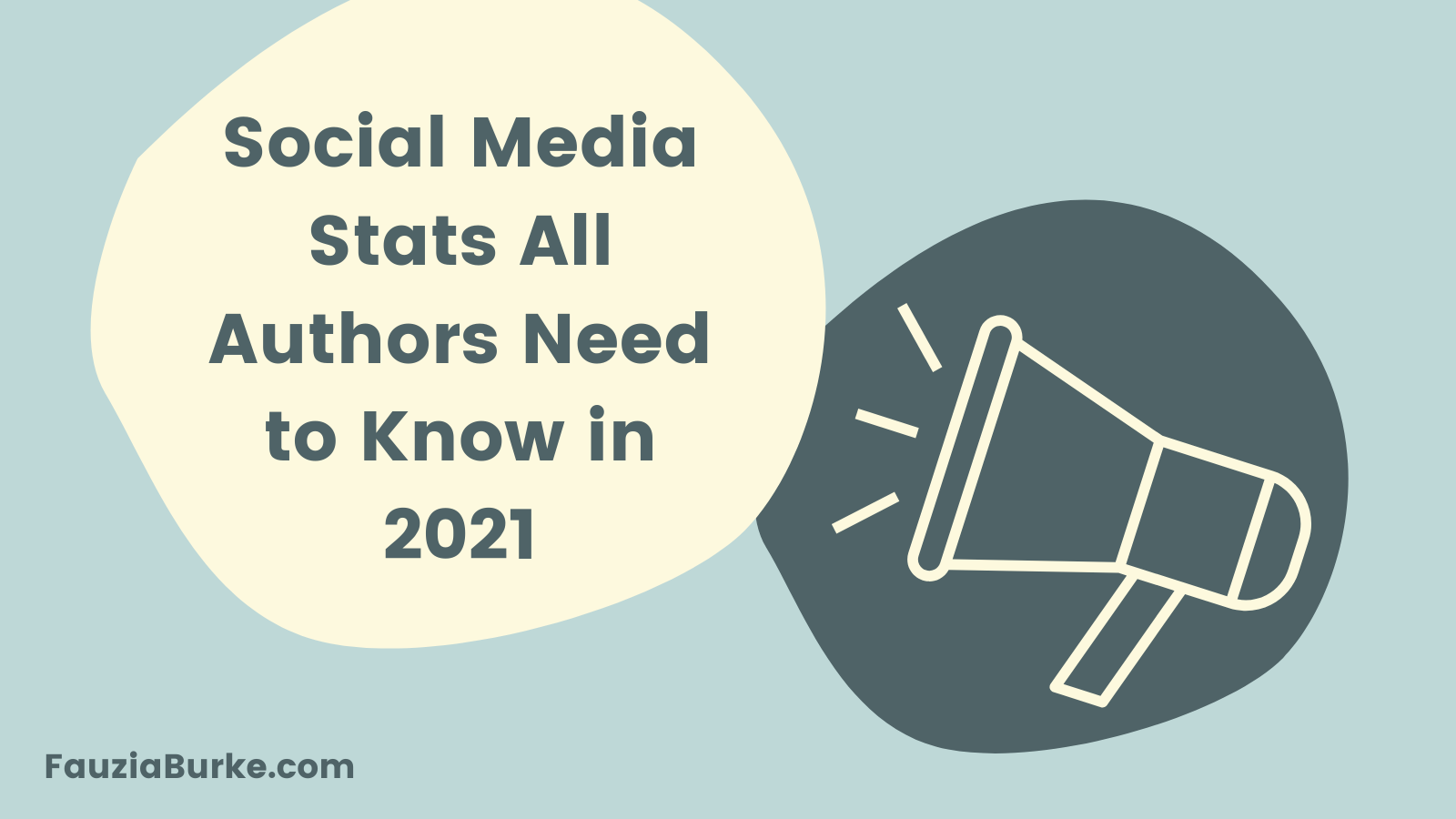 There has been a large increase in social media presence this year. With Covid taking away other ways of networking, it is no surprise that more than half of the people in the world use social media as of July 2020.
Most social media users select brands and find new products based on the recommendations of peers and friends. This makes social media a marketing powerhouse and instrumental in getting your books discovered.
When using social media for marketing it is important to know when and what to post and which platforms to use to reach your reader demographic.
There was a time when authors tried to be on every platform. However, for some authors, that strategy just leads to burnout. I suggest that you focus on two platforms that you enjoy and where your readers hang out.
On average, social media users have 9 different social media accounts and they spend an average of 2 hours and 22 minutes on social media every day (Tribute Media).
Boomers are spending more time online in 2021 using social media, digital video, gaming, and mobile payments. Seventy percent of internet users ages 55-64 have bought something online in the past month. And 37% plan to continue doing so more frequently (Hootsuite).
Finding lighthearted, funny, and entertaining content is the fastest-growing reason people are using social media (Tribute Media).
Below are the latest social media demographics from Sprouts Social. If you are unsure about your audience, use
my worksheets to "know thy reader."
Facebook & Facebook Messenger
According to Pew Research, 69% of US adults use Facebook. Facebook's largest demographic of users is white and black women ages 30-49 who have some college experience and live in urban and suburban areas (Tribute Media). 75% of the users on Facebook are women.
To get the best engagement on Facebook you should post weekdays between 6 am and 5 pm ET.
The best time to post is Wednesday at 11 am.
Sunday is the worst day to post.

Instagram
According to Statista, 35% of US teens rate Instagram as their favorite social network, second only to Snapchat. In terms of gender, 43% of women use Instagram while 31% of men use it. The demographic with the highest usage of Instagram is Hispanic women ages 18-29 who are college graduates and live in urban areas (Tribute Media).
To maximize engagement, post an Instagram carousel rather than a stand-alone picture or video.
The best time to post on Instagram is weekdays between 8 am and 7 pm ET.
The best time to post is Wednesday at 3 pm ET.
Sunday is the worst day to post.

LinkedIn
White and black men ages 30-49 who are college graduates and live in urban and suburban areas are the largest demographic represented on LinkedIn (Tribute Media).
Only 30% of LinkedIn users are in the United States.
Double the engagement of posts by adding an image.
Videos get 5X the engagement and live videos get 24x the engagement.
If you found this blog helpful, please join my mailing list.

Twitter
As of July 2020, Twitter had 326 million active users. 19% of Twitter users are 25-34 years old men (the largest demographic using Twitter). Twitter is often used for breaking news from around the world.
Brands that users feel are culturally relevant, diverse, inclusive, transparent, and honest get more engagement and sales from Twitter.
Within an international audience, Twitter has far more male users (70%) than female users (30%).
It's not your imagination, 92% of U.S. tweets come from 10% of Twitter users.
17% of Americans get their news from Twitter.
#COVID19 was the most-used hashtag of 2020, followed by #BlackLives Matter.
Video views on Twitter increased 62% from 2019 to 2020.
Youtube
As of July 2020, YouTube had over 2 billion active users. YouTube is #2 for the most used social media platform. Over 74% of 8-15-year-olds use YouTube. 55% of YouTube users are men ages 18-34. People watch over 1 billion hours of video on YouTube every day.
Youtube is the second most used social media platform after Facebook.
Video content is taking over social media, making it important to establish a presence on Youtube.
Information about demographics is a great way to enrich your marketing plan especially with the increased presence on social media that this past year has bought. When using social media for marketing make sure you are putting your time and energy into content that will reach your target audience as well as get the engagement you desire.
Sources:
Sprout Social, Tribute Media, Hootsuite, Pew Research, Statista
Related Blogs