Busy Authors Guide to Online Marketing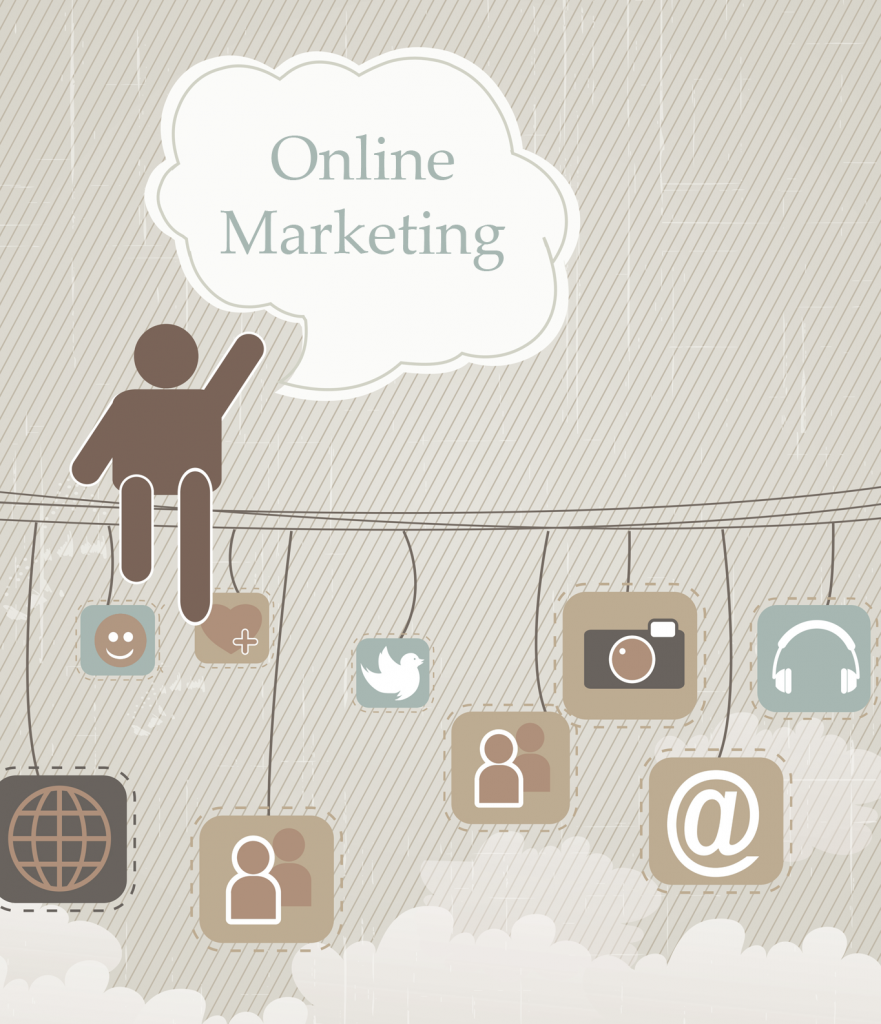 How do you market your book and still have time to write? It's a challenge a lot of authors face. The scope of needing a website and a social media plan to market your book can seem overwhelming. You are faced with a myriad of choices and not a lot of extra time. Like many things that first appear daunting, it's not so bad once you begin. Let me walk you through the steps of getting started with your online marketing.
Start now.
You don't need a completed manuscript to start promoting your ideas, building your platform or creating buzz for your book. Once you have an idea for your book, you can start the conversation online. Finding your audience and establishing your platform takes time, so it's never too early to start.
Know your audience.
Who is your book for? What interests do you share with your audience?
Answer those questions on paper and a picture of your audience will begin to emerge. Once you can describe your audience, you will have a better understanding of where you can find them online. Just remember, as tempting as it may be to believe it, your book is not for everyone. There is no everyone.com
Lead with value.
Think of who you want to help. Think of the problems you want to help solve for your audience and share your knowledge or tell a story. Create connections through online conversation, always offering value with solutions, ideas, resources or expertise. It's easier for non-fiction authors of course, but novelists can find common interests as well.
Do what makes sense for your audience.
Rather than follow the next shiny object online; take time to consider what social media platform make sense for your audience. Just because a social media platform exists or there's an app for it, doesn't mean you have to use it. Do a little research on the demographics for each social media platform and match it with your audience.
Start with two platforms.
To avoid overwhelm, start with a professional website and one social media platform. You don't have to do everything all at once.
Don't outsource your good name.
You can get help with your social media efforts, but make sure you invest your own time to safeguard your good name. If you outsource some of your social media efforts, make sure all the messaging is consistent with who you are and your brand.
Stick with it.
Consistency is one of the most important ingredient of your online marketing plan. Stay the course. Remember if you don't show up, your readers don't either.
Realize your small efforts count.
You don't have to go viral to gain an audience. Sustained small efforts to keep people talking can be just as effective as a campaign that goes viral. Your ongoing conversation with your readers can result in speaking engagements, paid blog posts, interview opportunities, more fans on your Facebook page, more traffic on your site, increased sales, and a recognition and expansion of your brand -- Brand YOU. Think of what you can do daily to keep the conversation going.
Run your content through this filter.
Does it entertain, enlighten, inform or educate? If it doesn't, don't share it.
Think of marketing as connecting.
When your true passion is writing, marketing can appear daunting. Instead of thinking about selling books, think about how you can help more people. In what ways can you get your message to more people? Take a day-by-day approach and realize every effort counts.
Build trust.
As you engage with your community you will be building trust. Always think of the value you can provide with content, a video, a free chapter of your book, a tip list or a free guide. When your audience trusts you and equates your name with value, they will be more likely to buy from you.
Take a look at what the data tells you.
Everything you do online creates a digital footprint. You can track website visits, your content with the most shares, and the engagement on each of your platforms. Insights and analytics on each platform can give you a picture of what's working and what's not. Use data to constantly improve your efforts month to month.
Sometimes waiting to see the rewards from your efforts is a test of your commitment and patience, but your day will come. Stay the course.
 © 2016 Fauzia Burke. All Rights Reserved.
Author Bio Fauzia Burke
is the founder and president of
FSB Associates
, an online publicity and marketing firm specializing in creating awareness for books and authors. She's the author of
Online Marketing for Busy Authors
(Berrett-Koehler Publishers, April 2016). Fauzia has promoted the books of authors such as Alan Alda, Arianna Huffington, Deepak Chopra, Melissa Francis, S. C. Gwynne, Mika Brzezinski, Charles Spencer and many more. A nationally recognized speaker and online branding expert, Fauzia writes for the Huffington Post, Maria Shriver and MindBodyGreen. For online marketing, book publishing and social media advice, follow Fauzia on Twitter (
@FauziaBurke
) and Facebook (
Fauzia S. Burke
). For more information on the book, please visit:
www.FauziaBurke.com
.