Staying Connected: 10 Digital Marketing Tips for Busy Authors
[caption id="attachment_2445" align="alignleft" width="300"]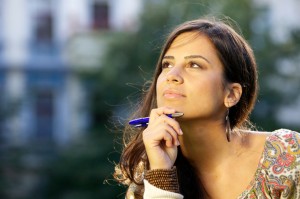 digital marketing[/caption]
Hopefully you've read
Getting Started
and
Keep Going,
my first 20 digital marketing tips for authors
.
Now it's about staying connected. Branding isn't about building something and then walking away. Your brand is a relationship you have with your community and something to invest in continually. It may sound daunting to stay digitally connected all the time, but a little effort can go a long way. And as an author, you have the hard part covered—you have content of value to share. Here is wave three of my digital branding tips for authors.
1) Start a Facebook business page.
where you can converse regularly with your audience and build a sense of community. Begin by sharing content of value. Go for daily engagement. Build community with a Facebook page and pay attention to your analytics or Insights on your page to see what is resonating with your audience. In fact, keep a list of what works best to easily identify what your audience cares about most. (And determine how they like to be communicated to …)
2) Always talk about your book with enthusiasm and passion.
The level of your interest sets the stage for the level of interest of your reader.
3) Start with the six essential strategies for digital marketing success.
Used together, they make for a powerful branding combination.
1)
Start your Website
2)
Send out a Newsletter
3)
Blog two to four times a month.
4)
Video - Share a tip, inspire, solve a problem, offer a strategy. Talk to your community by sharing content of value in your niche.
5)
Start a Facebook business page. Facebook is too big to ignore. Join in.
6)
Twitter – Research your space. Find your readers. Tweet quick content of value.
4) Create your website.
A professional website is the single most important step toward your digital marketing plan. Your website is your home base, so make sure it is updated regularly and your content is current. Use your site as a platform for all other activities. Post your blog and photos along with links to your social networks. Always remember your audience when developing content. If a person cares enough to come to your site, make sure their trip was worth the effort.
5) Check your website.
Your website is your single most important step in developing your digital marketing plan.It's your home base. Here's your mini-checklist:
Do you update content regularly?
Tie in your links to all of your other social media sites?
Make it worthwhile for your readers to stick around your website?
Entertain, inspire or educate?
6) Be SUPER to your Super Fans.
Remember people who sign up for your newsletter are your SUPER FANS! Treat them as such! Never be a megaphone for you, your brand or your book. Always communicate with your super fans by thinking of what you can do for them. What can you offer of value?
7) Your blog.
Make sure it says something! Have you ever noticed that some blogs these days have the most compelling titles—that pull you right in—and then you read the article and there's no substance or depth to what you just read? You read it but you didn't learn or gain anything new. Don't let that be you. Title well and over deliver with your content.
8) Show up with video.
There's no better way to showcase your personality than with video. Video allows you to converse directly with your community. And it's so easy to create short videos these days. Try a short video and upload it to your YouTube channel and share away on your social media pages.
9) Tweet Tweet.
Use Twitter to share resources, quotes from your book and to do market research on your niche. Listen in on what other people are saying, what people are asking and what people are writing about and retweeting in your industry.
10) Set some realistic social media goals with timelines for completion.
Examples: Build your mailing list. Improve your Website. Write articles for _________ . Break each goal into individual tasks and give each a deadline.
Are you implementing some of the 30 tips I've shared with you so far? If so, I'd love to hear from you! How is it going? What is working for you? Leave a comment below and let's stay connected!