Black Lives Matter and Juneteenth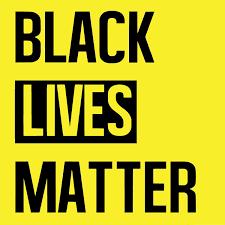 I am heartbroken over the murder of another Black person by police officers and the violent response by police against protestors. I stand with the victims of murder, violence, and oppression based on skin color and with those who are protesting for justice.
Unless we as a country speak up, take responsibility for our past, acknowledge the present culture of injustice, and make a commitment to change, the list of Black lives lost to police brutality will never end.
Black Healthcare Matters. Black Education Matters. Black Housing Matters. Black Voices Matter. And Black Lives absolutely Matter. Together we must support the Black community and speak out against the violence and racism.
---
Free Consulting for Black Authors
On June 19, I will honor Juneteenth, the oldest nationally celebrated commemoration of the ending of slavery in the United States, by offering free group consulting from 10am PT - 12pm PT to any Black author needing book marketing/publicity or book publishing advice. Consider these office hours and bring your questions. Spread the word.
Please
register
so I can send you the Zoom link (your information will not be used for any other purpose, we just want to make sure we don't get Zoom bombed).
---
Free Websites for Black Authors
Through my companies,
FSB Associates
and
Pub Site
, we are offering free websites to
five emerging Black authors
with one or two books. My team will build the websites on Pub Site for free and host them for free for a year. We are collecting names and on June 19th, I will announce the raffle winners.
Enter for a chance to win
and stay tuned for the results. Please help me spread the word.
---
Here Are Some Ways that You Can Help
I will also continue to donate, support, and listen, and I encourage you to do the same. Here are some ways that you can help.
Learn more about how you can
support
Black Lives Matter and make a difference
here
.

Donate and Support organizations fighting against racism and police brutality here.

Learn what you can do to stop police brutality: Data proves that together these eight policies can decrease police killings by 72%. 8 Can't-Wait. Read more here.

Support within the book community: 23 Phenomenal Young Adult Books By Black Authors From The First Half Of 2020. See them here.

13 Great Books about the Black Experience in America: See them here.

25 Books By Black Authors to Add to Your Reading List: See them here.

Black-Owned Bookstores: Support them here.