Why Authors Should Write Guest Blogs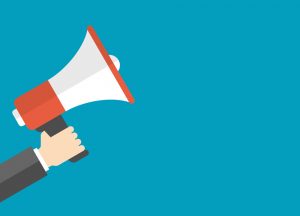 Blogging is a great way to share your ideas with your readers, and if you can commit to a regular schedule, I encourage all authors (and aspiring authors!) to host a blog on their websites. When you post, you should use your social media accounts and newsletter to amplify your blog, and get as many eyes on your piece as possible.
But what about reaching an even broader audience? Blogging for an established website is a great way to do this. Think about the increased exposure. You'll reach readers who may not have been aware of you or your work before. It's also a great way to get a placement on a site that doesn't necessarily run book reviews.
Share blogs that give value or entertain your readers. The idea is that if the readers like your blog, they will want to know more about you and the book. It's called pull marketing rather than push marketing.
If you're thinking about writing a blog for another website, here are 5 important things to keep in mind:
Most editors will not run a blog if it seems like a sales pitch. Take a read through your blog--if it sounds like marketing copy, you need to do an edit before submitting. If your book is mentioned in the blog, editors most likely won't run it.
Be sure to include a brief bio. One to three sentences is an ideal length. Make sure to add you book title and include a link to your author website. The website may also add a link to a bookseller.
Your piece needs a title, and editors will expect you to submit a piece with one. Try to make your title concise and to the point.
Length matters. While this will vary slightly by outlet, the ideal length for a blog is 750-1000 words. Some outlets clearly specify their length requirements on their websites--if so, pay attention to this!
Write about something you are passionate about and that you offer a unique opinion on. Remember, your voice is important and should be out there. Just make sure you include something that makes your opinion unique. No editor wants to run a piece that reads like a Wikipedia entry.
And remember, just because you or your publicist submits a blog does not mean it will get picked up. You still have to pitch it and hope that the editor accepts your piece. Following the editorial guidelines ensures the best chance for placement. Good luck and happy blogging.