10 Things I Know for Sure About Book Marketing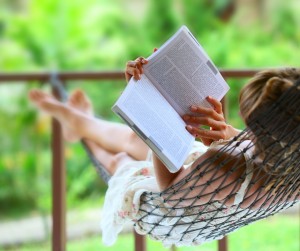 I am often asked what I know for sure in the book publishing, book marketing, and digital marketing industry. While there isn't one magical formula for every author and every book, there are some specific steps you can take to carve out your niche, build your brand and create a community.
You can't just do social media. You have to combine your social media efforts with social networking. Social media is what we create and upload. It is a one-to-many communication approach. Social networking is about interacting and listening and it is successful when it's done peer-to-peer. Create content to share, but make sure you are creating conversations as well. You can't only post, you have to comment, read, listen, share and go for connection.
Don't try and do everything. Just because something can be done online doesn't mean it should be done online. Don't try and keep up with every new social media platform and app that is new or trendy. Think about your niche and what makes the most sense for you to do. Where do you think you can find your audience? Go there first. I always recommend that authors begin with a website because today's readers expect that at a minimum. Start your author website and make it about you first and your book second.
Don't try to promote your book to everyone. There is no everyone.com. Knowing your audience is essential for authors in so many ways. When you can easily describe your audience you can find them online. You can make your book better because you know exactly who you are writing to and how you can provide value. (Hint: When identifying your audience, do it by thinking of one person. Let one person represent all the values and traits of your audience and then think of that one person as you create content.)
The tortoise can beat the hare. An email marketing blast can seem enticing when your time is crunched and you can't believe your overwhelming to-do list. But don't do it. It's better to take a few hours and write to one person at a time (to get a testimonial or to tell someone of your book) than to do a mass email. I've tested this and I know it to be true. You will get better results if you write one email at a time, even if it seems like a painstakingly slow process.
The age of generalists is over. Find your niche, hone your skills, develop your audience and be brilliant. Be a specialist, strengthen your strengths and stay in your lane.
Think long-term. The purpose of building your audience is to bring them along with you as you develop your projects. The feedback and encouragement you receive will make your book better. Use the questions you are asked as content ideas for your next blog post or chapter in your book. The questions your audience asks is an inside look at what your audience cares about most.
Talking to people is a great privilege. Don't waste it. Sometimes we are all so busy and our heads are racing to the next meeting or work project, and we don't get present or appreciate the conversations we are having in the moment. Value every conversation and every person. Sounds cliché, but really, what you put in you will get back.
Go for engagement. We all get caught up in social media numbers because it's like a game. How many LIKES can I get? How many followers do I have? Watching your numbers grow can be an immediate gratification pursuit, but truly it's better to have 1,000 engaged fans than 10,000 who don't care about you. Go for interaction and engagement.
Start now. Start developing your brand and platform as soon as you have an idea for a book. It's never too early to create your audience and begin the conversation.
Give value to your customer. It's not enough to just know your customer. You have to create content of value for your customer. Then take a step back and watch, read, listen and respond.
Today sharing your expertise, ideas and stories has never been easier but building and keeping an audience has never been harder. Devote some time to
your marketing plan
daily and be patient. Results will happen.
© 2015 Fauzia Burke. All Rights Reserved.
Fauzia Burke is the Founder and President of FSB Associates, a digital publicity and marketing firm specializing in creating awareness for books and authors. A nationally-recognized speaker and digital branding expert, Fauzia writes regularly for Huffington Post, MariaShriver.com and MindBodyGreen. For online publicity, book publishing and social media news, follow Fauzia on Facebook and Twitter. To talk with FSB and ask publicity questions about your book, please join us FSB on Twitter and Facebook.