Fake Reviews are Worse than Bad Ones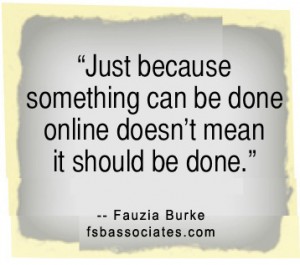 Recently I read an article published in the
New York Times
called,
The Best Book Reviews Money Can Buy, by David Streitfeld
, about authors who are paying for reviews in order to help promote and sell their books and increase their visibility. Instead of real reviews from real people, these paid for, all favorable reviews, are written by people who are just churning out reviews, and sometimes don't even read the book they are reviewing.
Then another
story
broke about British crime writer RJ Ellory who wrote fake reviews of his own books. These stories made me wonder why authors would pay for reviews or plant fake reviews.
In my opinion, fake reviews and paying for compliments is not the route anyone should take. Yes, the book publishing market is competitive and positive reviews can drive sales, but taking the fast, easy and fake route is not going to build a long term brand.
I too was taken in by what I now believe were fake reviews. I usually buy books not based on the reviews on Amazon but by the recommendations of my colleagues, friends or social media community. But one night, I was looking for a book on a new topic and decided to look on Amazon. I downloaded a book with many great reviews, and began to read it right away. Within a few pages, I realized the book was just not good. It was not worth reading any more of it and I just felt cheated. I will never buy another book by this author, or follow him on Twitter or read his blogs. Nor will I trust the reviews on Amazon.
Cheating people and lying to them is just not the way to build a career. The Internet has a long memory and links to negative stories may never go away. Living and breathing public relations every day, where we promote books, authors and brands, I am sometimes asked to write reviews for authors we work with because those authors know I already believe in their book. I wouldn't take on a client if I didn't believe in the quality and content of their book, so it may seem like a no brainer for me to write a review. It's just verbalizing what I already believe, right? Not exactly. It's a complete conflict of interest for me to cross that boundary and write a review for an author whose book we are hired to promote. I never do it. It would damage our credibility as a company. At FSB Associates, we help build our client's reputation for the long run.
The pathway to success in book publishing is not found in the snake oil of fake reviews. Just because something can be done online, doesn't mean it should be done. My advice to authors is to focus on your expertise and engage with readers authentically -- it may seem like a slow build and it is but it is well worth the effort.
When you try to short cut your way to success with fabricated glowing reviews, it's a breach of ethics with your readers and your brand. Your readers may find out and never will your personal brand be associated with authenticity or truth again. Don't buy fake rave reviews, or Twitter followers, in the long run they do you a disservice by making you lose faith with fans, readers and potential readers.
The only thing fake reviews will do for your personal brand and book is ultimately erode it.
© 2012 Fauzia Burke. All Rights Reserved.
Author Bio
Fauzia Burke
is the Founder and President of
FSB Associates
, a digital publicity and marketing firm specializing in creating awareness for books and authors. For digital publicity and social media news, follow Fauzia on Twitter:
@FauziaBurke
.