We Need Your Voice: An Open Letter to Publishing Sales Reps
Have you been avoiding the world of social media because you view it as a fad, or a waste of time? Do you see Facebook as something teenagers do?  Maybe you think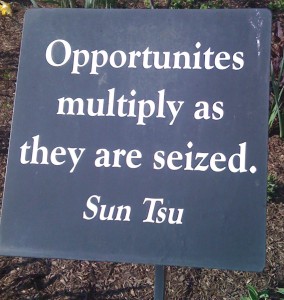 sales should occur in person and not on Twitter. Let's just say it; maybe you just don't see the benefits of social media. You have all sorts of reasons for not getting involved, from being too busy (I hear you!), to thinking it is a waste of your time.
But here's the truth, we now live in a social media powered business culture. If you are a sales rep and not engaging in social media, you are missing a great opportunity—an opportunity your competitors may not be missing.
I know many reps who are using social media successfully, but I think the whole sales group should be active on social networks. Only when you make social media part of your job or life will you see and reap the full benefits. And once you do, you'll never want to go back. The conversations about your authors, your books, your company, your industry, your accounts are happening on social media—with or without you.
Honestly, social media is the greatest gift to sales and marketing people, because it allows us to listen to conversations and cultivate deeper relationships. It lets us leverage our experience and existing networks, at a time when personal relationships are more important than ever. It helps us sell more books, promote local events, amplify the efforts of our marketing and publicity teams, and support our accounts.
While face to face meetings will always be important, with social media you can reach more people, build relationships faster and more often, and keep in regular contact with your customers.
I truly believe that your experience, contacts, and love of books is one of your company's biggest assets. You already possess some of the must-have skills needed for social media success. You are already knowledgable, experienced, responsive, helpful, generous, and charming (I know for a fact that many of you are).
Social media takes just a few hours to learn and a few months to master. Your years of experience in knowing books, is priceless. As you incorporate these tools into your daily routines, you will find that social media is actually fun and will save you time, keep you "in the know," and allow you to have an even better relationship with your accounts.
So, I'll say it again, come join us on social networks. We need your voice.
© 2012 Fauzia Burke. All Rights Reserved.
Fauzia Burke is the Founder and President of FSB Associates, a publicity and website development firm specializing in creating awareness for books and authors on the web. For web publicity and social media news, follow Fauzia on Twitter: @FauziaBurke.