5 Ways Today's Authors Are Also Entrepreneurs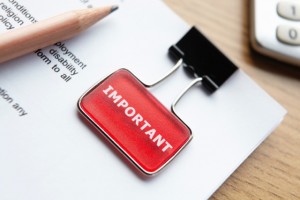 Authors who view their online marketing strategy like entrepreneurs will likely have more success at building a community and will have more opportunities come their way. Opportunities like speaking, consulting, media interviews, teaching, hosting webinars and of course, selling books. Just like entrepreneurs, authors need to come up with ideas, identify their ideal audience, find that audience online and create an online presence that authentically builds their community.
Entrepreneurs play many roles.
Entrepreneurs are involved in every aspect of their business. Authors who want to be successful brand ambassadors and become known for their unique message wear many hats. There's content creation (blogs, ebooks, tip sheets) product development (books, webinars, podcasts) as well as marketing (both online and off), sales and publicity. While some authors may see themselves as writers only, and get uncomfortable with the idea of marketing or doing social media, those who jump in and create an online conversation will have more success at building up their community.
Entrepreneurs position their expertise.
What subjects, content or topics are you passionate about? What is your specialty area of expertise? When you know exactly what you want to be known for, you can use this as your brand filter for everything you want to do online. Once you have identified your brand, you can quickly run your content through your brand filter and decide if what you are writing or posting about is consistent with your brand. By staying focused on your brand, you will appeal to people who resonate with your message and you won't waste any time trying to appeal to everyone.
Entrepreneurs create a product or service that answers a need or solves a problem.
Of course, every author wants to sell their book, but that desire alone doesn't build a community. It's the authors who really want to help people and make a difference in the world who more effectively build relationships and form a community online. When you think about it, this is how every great business starts out. Entrepreneurs often begin with a problem or challenge, and their work (product, book or service) solves that problem or challenge. Authors who want to be of service to their readers have a much easier time with their online marketing efforts because their motivations online are grounded in a larger purpose, rather than those who just want to sell books. Consider leading with how your content can be of use, service or value to your reader, and you will steadily build your readership and your followers.
Entrepreneurs identify their ideal audience.
Authors today take time to identify their ideal audience so they can attract them online. Have you thought about the common values or traits of your ideal readership? What are some of the demographics of your audience? Does it appeal more to women or men? Of what age? If your audience has a problem or challenge that your book seeks to solve, what does your audience want and where can you find them online? When you take the time to understand your audience, and how you can help them, you can connect with them more easily. Once you form relationships people are more likely to trust you and not only buy your book, but recommend it to others too. Authors who create community don't see everyone as their audience, they narrow down their focus. (I have
free worksheets
to help you identify your readers as well as your goals).
Entrepreneurs develop ongoing, growing relationships and build their community.
No one can do social media well without the social part. Readers today want to know you. If marketing doesn't come naturally to you, consider thinking of what you do online as a conversation and relationship building.  It's a responsibility and a privilege to build your brand and talk with people online. When you are authentic, you will develop loyal readers and followers and customers. Authors today, like entrepreneurs, think more long-term, building relationships that will last.
The Internet and social media have completely changed the playing field for authors. We live in a more connected world with greater access to people and resources than ever before. Now, for the first time in the history of publishing, authors have direct access to their readers. Social media has changed the publishing landscape and there's never been a better time to be an author. When authors think of themselves as entrepreneurs, they are setting themselves up to be successful in today's world of online marketing.
© 2016 Fauzia Burke, author of 
Online Marketing for Busy Authors 
(Berrett-Koehler, April 2016)
Author Bio
Fauzia Burke is the founder and president of 
FSB Associates
, an online publicity and marketing firm specializing in creating awareness for books and authors. She's the author of 
Online Marketing for Busy Authors
 (Berrett-Koehler Publishers, April 2016). Fauzia has promoted the books of authors such as Alan Alda, Arianna Huffington, Deepak Chopra, Melissa Francis, S. C. Gwynne, Mika Brzezinski, Charles Spencer and many more. A nationally recognized speaker and online branding expert, Fauzia writes regularly for the Huffington Post. For online marketing, book publishing and social media advice, follow Fauzia on Twitter (
@FauziaBurke
) and Facebook (
Fauzia S. Burke
). For more information on the book, please visit: 
www.FauziaBurke.com
.