There Is No Competition for 'YOU'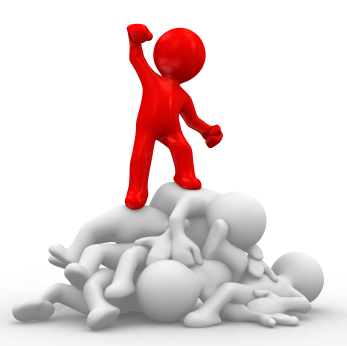 by Fauzia Burke
With over 15 years of experience in online marketing, I can say without a doubt or any reservations, that developing a personal brand online is crucial to your success as an author.
Personal branding is new to all of us, but its importance is growing exponentially. So the question I get asked most is, "What's in it for me? Why should I invest in building my brand online?" The most important element of a personal brand is that it helps you be yourself and stand out from the crowd. After all, there is no competition for 
you
.
The essential elements of personal brand development include: web publicity, blogs, syndicating content for guest blogs, Facebook, Twitter, LinkedIn and YouTube.  The benefits of these activities increase considerably when conducted in a well-planned and cohesive manner. First, it is best to establish goals for developing your personal brand.
Two of the most important goals of Personal Brand Management are:
To increase brand awareness through consistent social media interactions
To increase credibility and establish expertise via web exposure
Developing your personal brand takes time, but the good news is that the tools are free and you already have the knowledge. Social media now allows you to share your knowledge and build a following. Once you "know" your readers you'll have a lot more control over your career and will be able to promote not just your books but also your apps, conferences, videos, webinars, websites and more. Your personal brand will make you more valuable to your publishers and agents as well. In my opinion, personal brand management is today's resume.
Social media has given us great ways to protect and build our digital reputations. Today we have the ease of searching conversations, the ability to set alerts to help us monitor our names, a constant availability of learning opportunities, as well as a myriad of ways to communicate and interact with others. All of these tools, which were nonexistent just a few years ago, now make it possible for us to be proactive in maintaining, building and protecting our good name.
Creditability
-- Web Publicity allows others to lend credibility to your work by posting reviews, interviews and mentions of your book on their site or blog.
Expertise
-- The benefit of a regular blog is that it allows you to show your expertise and share your knowledge. Four out of every ten Americans read blogs, according to a study by 
Synovate
/MarketingDaily. This trend is increasing daily.
Syndication
-- Once you have a blog written, it is best to submit it on other sites such as The Huffington Post. If possible, you should also submit your articles to other blogs and sites for guest blogging opportunities. Each time your blog gets mentioned or posted, so does your name and the link to your website. Over time this is the best way to increase the Google ranking of your site.
Relationship Development
-- More than 500 million active users spend 500 billion minutes per month on Facebook. It is no exaggeration to say that without a Facebook presence you are at a great disadvantage. Engaging with your readers will lead to higher book sales and career advancement.
Share Expertise
-- At first, Twitter may seem overwhelming and difficult to use, but as you spend time on the site you will likely discover the benefits of sharing resources and collaborating with others.
Networking
-- About 35 million people use LinkedIn. It is the most professional of social networks and essential for showcasing your professional experience, contacts and recommendations.
Show
Yourself
-- The popularity of YouTube is growing hourly, currently it gets 2 billions views a day. Today, people are looking for an authentic connection with you. Posting a video of yourself allows potential fans and readers to learn more about you, your expertise and your passion.
Although social media engagement may not provide instant gratification, it should be viewed as an investment of time and money in your career and your future. I have experienced first-hand the benefits of personal branding, both for my clients and myself. I have witnessed the difference between launching a book for an author who has work to develop a strong personal brand, versus an author who did not invest any resources in building an online presence.
In the coming year, I urge you to devote some time to developing a plan that includes all of the aforementioned elements. Decide how much time you can devote to each aspect of building your brand and also where you will need to invest in receiving help from experts.