Social Networking Importance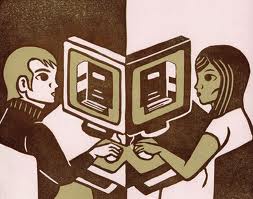 By Fauzia Burke
We recently posted a
Twitter basics
blog post that covered the fundamental parts of tweeting that many beginners find confusing. Well, the response has been quite positive and a few of our clients have expressed an interest in knowing whether or not social networking was really worth the extra effort for authors. The overall answer is yes. We're getting to a point today where authors are thought to be behind the curve if social media tools are not being equipped. Does that mean it's too late for those who haven't taken their campaigns online? To that we say no. And to help those who have not adopted social media skills yet, we have decided to share why an online outreach is so important.
The Importance of Social Networking
Social media has given us great ways to protect and build our digital reputations. Today we have the ease of searching conversations, the ability to set alerts to help us monitor our names, the constant availability of learning opportunities and more ways to communicate and interact with others. All of these tools, which were not available just a few years ago, now make it possible for us to be proactive in maintaining, building and protecting your personal brand and help spread word-of-mouth about our books.
Here is also an inspiring
video
about the importance of social networking. http://www.youtube.com/watch?v=lFZ0z5Fm-Ng Developing a personal brand takes time, but the good news is that the tools are free and you already have the expertise in your field. Social media now allows you to share your knowledge and build a following. Once you "know" your readers you'll have a lot more control over your career and will be able to promote not just your books but also your apps, conferences, videos, webinars, websites and more. Your personal brand will make you more valuable to your publisher and agent as well.
Some Resources
How to Create Your Social Media Presence
How To Make Your Personal Brand Visible With Social Media
5 Easy Ways to Build Your Digital Reputation
10 Golden Rules of Social Media
FSB also provides clients with regular updates on social media. We recommend that you sign up for our newsletter, visit our blog and follow the tweets on two handles that provide resources and tips for digital marketing.
Newsletter:
http://www.fsbassociates.com/company_newsletters.php
Blog:
http://www.fsbassociates.com/blog/
HuffPo Blog:
http://www.huffingtonpost.com/fauzia-burke
Twitter:
http://twitter.com/FSBAssociates
/
http://twitter.com/websnapshot
Facebook
Do I need to be on Facebook? Quick answer is yes.
Facebook
has 500 million users worldwide. Together they are creating a community of savvy consumers, connecting with friends, family, co-workers and acquaintances to share advice, information and yes, recommendations. More than 30 billion pieces of content (web links, news stories, blog posts, notes, photo albums, etc.) are shared each month.
People on Facebook read books and tell their friends and colleagues about books. Engaging on Facebook also allows you to be closer to your fans and prospective readers.
Instructions are provided at the end of this post.
You may want to start by watching this video on
Howcast
to get oriented and get step-by-step instructions.
An excellent place to start is the
Mashable Facebook Guide
.
For general questions and step-by-step instruction, please visit Facebook's
help center
.
Some Resources
5 Things That Don't Work on Facebook Pages (and 5 That Do)
by Aliza Sherman
Facebook 101 Business Guide on Social Media Examiner
by Mari Smith
Everyone on the FSB staff is available on Facebook and you can find us all there. You can also "like" the FSB Facebook page:
http://www.facebook.com/FSBAssociates
Twitter
If you are hesitant to join Twitter, you are not alone. However, we want to encourage you to give it a shot. Set up an account, follow some people and learn some things. People on Twitter are very generous with their time and knowledge. Yes, you will spend time on Twitter that you already don't have, but you will also learn things that will make you more valuable, smarter and "in the know."
Even if you don't plan to be very active, it is important to get a handle and follow others. It is also a good way for your publisher and friends to discuss your book by referencing you. You can use Twitter to provide links to your blog posts, media events and reviews. However, no one enjoys a 24/7 advertisement. A good rule of thumb is to have a 4 to 1 ratio for self promotion. One self-promotional tweet to 4 that will help others or engaging in the community through reply or retweet.
The best advice is to spend time just observing and seeing what others are doing before posting much yourself. There are people you already follow (favorite authors, must-read columnists, magazines, newspapers, influential friends) and now you can follow them on Twitter.
Some Resources
Best first step is to watch this
video
for starting with Twitter
Twitter Tweet Anatomy
Twitter 101: Tips to Get You Started
Twitter for Business by Twitter
Learn the Lingo
5 Tips to Grow Your Twitter Presence
by Problogger
A Personal Branding Checklist for Twitter
by Social Media Today
Twitter Hashtags
by Marketing at About.com
8 Ways To Find Relevant Followers On Twitter
by Small Business Trends
Together we have 14 Twitter feeds here at FSB. You can find and follow us here:
http://twitter.com/list/Ishii_Ken/in-house
www.fsbassociates.com Web Marketing . Social Publicity . Online Branding . Consulting