September Resolutions
Every year September gives me a second start to the year. My kids go back to school and the summer fog lifts from my mind. It's usually a great time for me to get some stuff done. So like my kids, I buy some school supplies: an inspiring journal, a new calendar and my favorite pens. Unlike January when the temperatures are almost the same as December and February, September actually feels like a shift as we transition from warm summer days to cool crisp autumn days (at least we do here on the East coast). This is one of the most productive months for me and I take full advantage of it by setting September resolutions.
Plenty of the year left.
With almost four months left in the year, I still have time to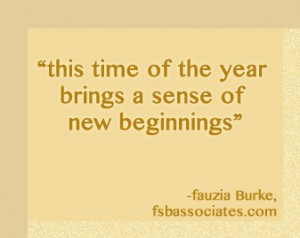 finish the year strong. Even if I haven't come close to finishing what I hoped to this year, I still have time. You can do the same. Identify the one project that is most important to you and make it your end of year focus.
Remember January.
I revisit those projects I was so eager to start back in January but which have since collected dust. Whether you are big into setting resolutions or goals for a year, typically January is a mental reset for most of us. I usually write down goals at the start of the year, but in September I get a chance to review them, and evaluate them. If they are still important, I try to quickly realign myself and reconnect to that goal again.
I rethink busy work.
For me, email and social media can sometimes be a stall tactic. I lose my train of thought and suddenly I've spent way too much time liking people's pet photos. So September, is the time to get focused on big work rather than busy work. I set limits on the amount of time I allow myself to spend on email and social media.
Holidays are closer than you think.
From Halloween to New Year's Day, life is usually a blur of activities. So this month I think about the coming months and start making a plan so the holidays are less stressful and more blissful.
For me, this time of the year brings a sense of new beginnings. Not sure where it comes from, but I love it. It's the reason it's one of my favorite months of the year, and also my most productive.
© 2012 Fauzia Burke. All Rights Reserved.
Author Bio
Fauzia Burke
is the Founder and President of
FSB Associates
, a digital publicity and marketing firm specializing in creating awareness for books and authors. For digital publicity and social media news, follow Fauzia on Twitter:
@FauziaBurke
.