Q&A with Fauzia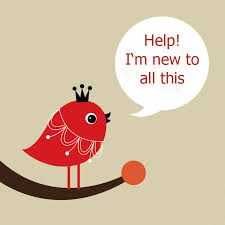 by Ken Ishii
Before facing the challenges for themselves, many writers underestimate the difficulty of getting a book published. That's where publishing expert and author Marcela Landres steps in. At the same time, those same writers often overlook the arduous task of book publicity and may be unfamiliar to major changes made to the game. That's where FSB steps in.
Marcela featured Fauzia recently in an interview for her award-winning e-zine,
Latinidad
, that covers online book publicity and offers writers a chance to establish a stable online presence and a road map of what lies ahead.
Q: What are the advantages of online book publicity vs. traditional book publicity?
A:
The Internet offers longevity. Web features and links are available to readers now, and new readers months and years from now. Like a snowball rolling down a hill, these features are able to grow thanks in large part to social media sites like Facebook and Twitter, which thrive on a constant flow of information. Unlike traditional publicity, such as advertising, TV appearances, print features, speaking engagements and radio interviews, all web features are linked directly to a bookseller or the author. This takes the potential reader from a place of "liking" the book to buying the book with one click of a mouse.
Today's readers are tech savvy, resourceful, and have higher expectations of publishers and authors. Online book publicity allows these readers to get the information they need immediately and to share that information with their own social network. Nowadays, readers don't just buy a book, they want to receive a community with their book. The bottom line is that publishers and authors need to evolve their marketing and publishing strategies to accommodate a new kind of reader, a reader whose expectations involve more interaction and community.
Q: What mistakes do authors make when they promote their books online?
A:
The biggest mistake an author can make in terms of promoting their books online is not actively engaging in social media and taking the time to establish a unique digital footprint. Many authors feel that by building a Website, they have covered their bases online. However, it is not that easy anymore. If I were an author in today's competitive market, I would consider the time I spend developing my online platform and building my brand on the Web as an extension of my job as a writer. Publishing a book or any professional writing is a small business and authors should look at it as such. Now, online branding is not a luxury or an afterthought—it is a necessity.
We are seeing the impact of social media in every direction and in every medium. There are 105 million users on Twitter and they send 50 million tweets per day. We are in an age of authenticity and people want to know about the authors that speak to them. Twitter makes it very easy to share information, stay connected, and to "follow" your favorite authors and publishers. Using social media applications like Tweet Reach, a search engine "powered by tweets," allows you to monitor how many people were reached by your tweet. Lasting visibility and publicity is never based on a single individual, one tweet or post, but an array of contributors.
Q: What online book publicity tips can you offer to authors?
A:
No surprise here, but "word of mouth" on Twitter spreads very quickly. The word can spread very fast within a 24-hour period, so the more information available about you, your work, and your interests, the greater the chance of gaining a fan, a feature, or a sale. With that said, I urge you to start the chatter! Please be social, share yourself, and be authentic. Make sure that you have a variety of places where you can share information and grow your features, publicize your book, and share your successes. All of these outlets provide more exposure for your book and help to establish a strong digital footprint. Publicity breeds more publicity. So, my advice is to chat it up, be social, and continue building a social network. However, you must remember not to be a living, breathing advertisement. My rule of thumb on sharing is a 4 to 1 ratio. You can post something self-promotional if you post 4 other non-promotional links that are helpful to your followers. The key is to build credibility.
Q: What changes or trends do you predict in online book publicity?
A:
Content development is going to continue to grow in importance. Videos and slide presentations offer readers a new way to interact with their favorite authors. Recently, we posted a slideshow with "Five Tips to Being Happy at Work" on
Slideshare.net
. It is a helpful and useful resource for our clients and, at the end of the presentation, we can give our viewers "Calls to Action" by embedding links to online booksellers, and author's websites. The benefit of this particular strategy is that the views of the slideshow can be seen just like YouTube, and it can also be easily shared on Facebook and Twitter through one-click-sharing. Additionally, the slideshow has great SEO's and is readily available in the search results of all major search engines. Being able to embed links to online marketplaces such as Amazon.com or BarnesandNoble.com into the presentation is a crucial way to ensure that an inclined buyer is given the opportunity to purchase the title on the spot.
Q: Other than your fabulous blog on
The Huffington Post
what other blogs, web sites, and/or books do you recommend to writers who wish to learn more about online book publicity?
A:
Books: Engage by Brian Solis Trust Agents by Chris Brogan The New Rules of Marketing and PR, 2nd Edition by David Meerman Scott Twitter Power by Joel Comm & Anthony Robbins The Presentation Secrets of Steve Jobs by Carmine Gallo The Referral Engine by John Jantsch
Blogs:
http://www.copyblogger.com/
http://sethgodin.typepad.com/
http://www.socialmediaexaminer.com/
http://www.personalbrandingblog.com/
Sites:
http://marketing.alltop.com/
http://social-media.alltop.com/
Great reference sites:
http://listorious.com/
http://addictomatic.com/
http://twittercounter.com/
http://www.blogpulse.com/
http://www.hootsuite.com/
http://tweetreach.com/