Please Help Title My Book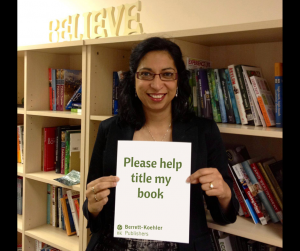 I am so thrilled to share some exciting news with you. I am writing a book which will be published by Berrett-Koehler Publishers (BK) in April 2016. It's a book on the only topic I know: Digital Marketing for Authors.
Since I am lucky enough to know a lot of smart book publishing people, BK and I wanted to try crowdsourcing the book title.
So would you please take this
title survey
(it only takes a few minutes) and let us know what you think. I will be very grateful for your time and advice.
Thank you my smart and savvy friends, Fauzia