Online Marketing for Busy Authors Goes Global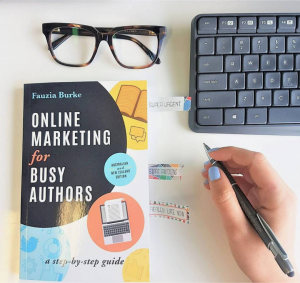 When I first signed my contract with Berrett-Koehler to publish my first book, Online Marketing for Busy Authors, in 2015, I was giddy with excitement, but also slightly nervous. While I had been in the publishing industry for decades, I'd always been on the other side of the table--the one helping authors to successfully launch their books. When my book was actually published, it finally felt real. I was a published author.
Of course, even then I had no dreams about where the publishing process would lead me today. I am beyond ecstatic to share that Online Marketing for Busy Authors has officially been released in Australia and New Zealand.
I was privileged to work with the outstanding team at Australia's
Major Street Publishing
to interview local authors, publishers, and publicists so that this new edition can be specifically tailored to authors in Australia and New Zealand. This edition has been updated to include case studies from the local market, plus the latest on the ever-changing digital landscape. Their design team even came up with a fabulous new cover design that I personally love.
Helping authors develop their brands and successfully define and reach their audiences has always been my passion. Being able to help authors outside North America is simply a dream come true. If you're an author in Australia (or happen to know one), please help spread the word about the ANZ edition of
Online Marketing for Busy Authors
.