Marketing Tips for Authors: Go Digital. Start Early. Be Authentic.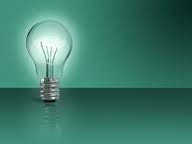 By Fauzia Burke
Anyone who works in the book industry will tell you it's the people that make our industry so amazing. Everyday I work with publishers who are generous and smart and want to do right by their authors. So when I started working on a piece on marketing tips for authors, I decided to tap into the collective intelligence of our industry. I asked them, "What is the one marketing tip you would give to authors?" Of course as is their nature, they responded right away.
If you are an author or aspiring author, I hope you will find these tips helpful.
Bonus: Make sure your digital marketing plans are cohesive and customized for you and your readers. Your website, blog, Facebook page, Twitter feed, digital PR and email marketing should all play nice together. Establish your goals, and timelines and then monitor to see if you are on track. If things are not going as you expected, just go back to the drawing board and make some adjustments.
To all authors and aspiring authors out there, I admire you greatly. You are the carriers of our civilization. I know the new world of digital marketing is intimidating and time consuming, but it is also rewarding and essential. I wish you well on your journey to meet your readers. If I can be of further help, please post a question below.