Making It In America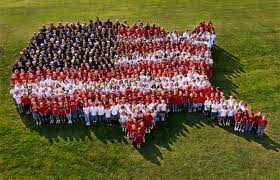 What does it take to make it in America? There are so many business, economic, social, and cultural conditions to consider and arguments to be settled to know where to even begin. But the following books will get you on the path to understanding what makes this nation tick and who's tugging at what ropes so that you can decide for yourself how you're going to live within one of the most colorful nations in the world.
Divinity of Doubt: The God Question
by Vincent Bugliosi
Vincent Bugliosi, whom many view as the nation's foremost prosecutor, has successfully taken on, in court or on the pages of his books, the most notorious murderers of the last half century - Charles Manson, O.J. Simpson, and Lee Harvey Oswald.
Destined to be a classic, Bugliosi's
Divinity of Doubt
sets a new course amid the explosion of bestselling books on atheism and theism - the middle path of agnosticism.  In recognizing the limits of what we know, Bugliosi demonstrates that agnosticism is the most intelligent and responsible position to take the eternal question of God's existence.
Divinity of Doubt from
Vanguard Press
is available on
Amazon
and
Barnes & Noble
.
Where Does the Money Go? Rev Ed: Your Guided Tour to the Federal Budget Crisis
by Scott Bittle and Jean Johnson
Now revised and updated to include current predictions about the effects of the Great Recession and President Obama's healthcare overhaul, this guide to deciphering the jargon of the country's budget problem covers everything from the country's $12 trillion and growing debt to the fact that, for 31 out of the last 35 years, the country has spent more on government programs and services than it has collected in taxes. It also explores why elected leaders on every side of the fence have so far failed to effectively address this issue and explains what you can do to protect YOUR future.
Where Does the Money Go? Revised Edition from
Harper
is available on
Amazon
and
Barnes & Noble
.
http://www.youtube.com/watch?v=TOChUaCsKz8
Consider: Harnessing the Power of Reflective Thinking In Your Organization
by Daniel Forrester
There's an intangible and invisible marketplace within our lives today where the products traded are four fold: attention, distraction, data and meaning. The stories and examples within
Consider
demonstrate that the best decisions, insights, ideas and outcomes result when we take sufficient time to think and reflect. Including interviews with leaders such as General David Petraeus, attorney Brooksley Born and global investor Kyle Bass, Daniel Forrester shows us that taking time and giving ourselves the mental space for reflection can mean the difference between total success and total failure.
Consider from
Palgrave Macmillan
is available on
Amazon
and
Barnes & Noble
.
http://www.youtube.com/watch?v=6GETQVKeljU
Boombustology: Spotting Financial Bubbles Before They Burst
by Vikram Mansharamani
With the increased complexity and volatility surrounding financial bubbles, we need a more effective way to spot and understand these events. Based on his popular seminar at Yale University, 
Boombustology
presents Vikram Mansharamani's multi-lens framework for evaluating the extremely elaborate social phenomenon of financial market booms and busts.
The framework found within these pages offers a robust understanding of the dynamics that precede, fuel, and ultimately reverse financial market extremes. Regardless of your economic or financial background,
Boombustology
will put you in a better position to spot financial bubbles before they burst.
Boombustology from
Wiley
is available on
Amazon
and
Barnes & Noble
.
What Could Happen If You Do Nothing? A Manager's Handbook for Coaching Conversations
by Jane Murphy
"What could happen if you do nothing?" offers managers clear, usable tools to enhance the way they listen and engage their people. Mini-dialogues, sample questions, listening tips, and suggestions use familiar situations to show how to transform business challenges into coaching opportunities. This is an essential resource for developing employees to their full potential and for fostering better working relationships for individuals, teams, and the business itself.
What Could Happen If You Do Nothing? from Giraffe Business Publishing is available on
Amazon
and
Barnes & Noble
.
http://www.youtube.com/watch?v=eKC6qNvI3Kw&feature=player_embedded