How Facebook's Changes Will Impact Authors
How Facebook's Changes Will Impact Authors
Earlier this month, Mark Zuckerberg made an announcement that sent shockwaves through the social media stratosphere. Facebook, the largest of the social media networks, will begin to "prioritize posts that
spark conversations
and meaningful interactions between people."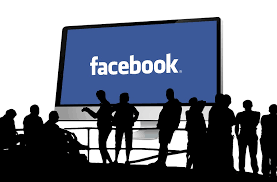 Simply put, this means Facebook, home to over two billion (yes, billion with a 'B') users, will begin to de-prioritize posts from publishers, organizations and businesses in favor of those from real people (i.e. your high school best friend and second cousin twice removed). For authors that depend on Facebook to communicate with their readers, this can be shocking and troubling news.
If you're one of those authors, stay calm. All is not lost.
Facebook's planned changes will mainly impact large publishers (think: Huffington Post, Buzzfeed). Chances are, you are what Facebook labels a small publisher (500,000 followers or less). See? Bigger is not always better.
No matter your size, there will still be an impact felt by authors across the board. If you are nimble and can implement the following tips into your daily strategy, you'll have a fighting chance.
Encourage Sharing
Suggesting that your readers share content is an easy and effective way to remain visible on Facebook. Be careful not to use the word "share" in your posts, as Facebook will flag it as clickbait. Brainstorm indirect ways that you can ask readers to share content without asking them to literally share your content.
You should also consider assembling a circle of influencers that can be trusted to share your content on a regular basis. Enlist your close friends and superfans to help you get the word out by sharing your content to their friends and followers.
Monitor Comments
The quest for social engagement is nothing new, but the speed at which you respond is more important than ever. Timely responses to your follower's comments will help keep you visible. When you respond, it's important to keep the conversation going. Ask a question. Bring more people into the thread. Facebook will reward authentic dialogue between real people with more eyes and impressions.
Start Livestreaming
Livestreaming can seem like the Wild West, but it's not as scary as it might seem. You might feel as though you have nothing to say or worry that you'll do something wrong, but as long as you brainstorm
creative ways
to go live, you'll be ok.
No matter what, be yourself and have fun with your brand. Your audience will appreciate it and Facebook will deliver the impressions.
Incorporating these tips into your existing social media strategy will give you a better chance of surviving the Facebook newsfeed changes. Who knows, you might even come out stronger than before.