Get Caught Reading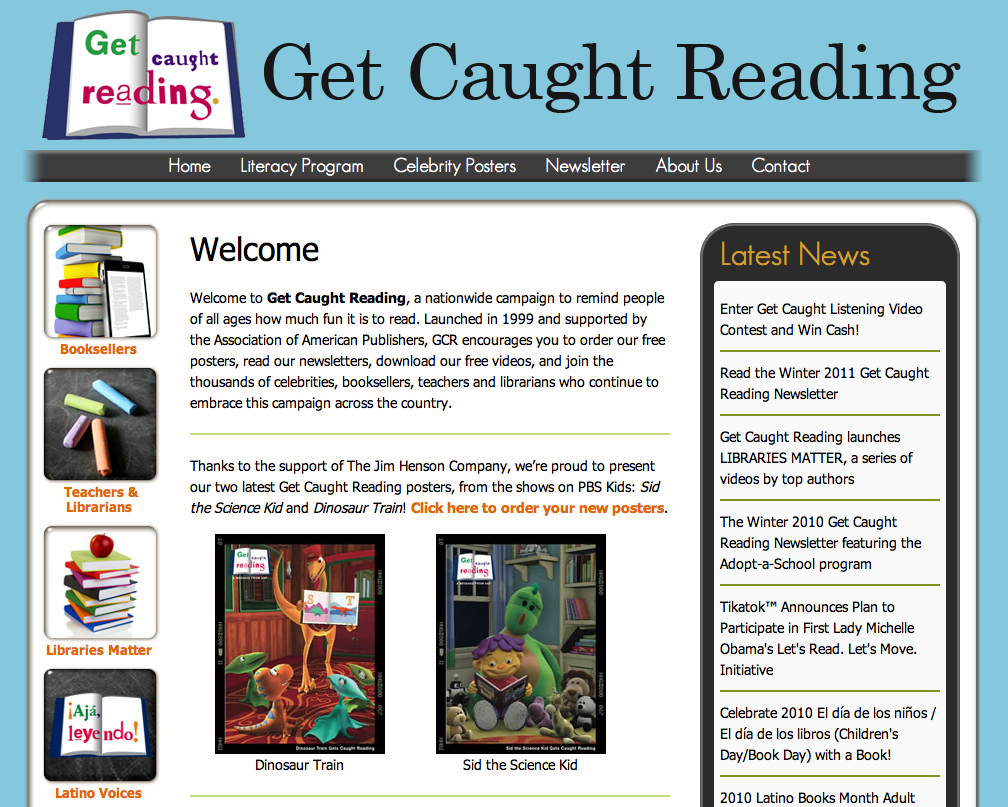 In celebration of Get Caught Reading Month, FSB Associates is proud to announce the launch of the newly redesigned 
Get Caught Reading Web site
. We have been an active sponsor of the web site since 2004, and decided it was time for a facelift. The new site has updated technology, a more contemporary design, and features the 
Libraries Matter author videos
by such authors as Sebastian Junger, Jessica Harper, Garrison Keillor, and more. We're happy to volunteer our efforts for the Association of American Publishers to show our commitment to literacy.
Get Caught Reading is a nationwide campaign to remind people of all ages how much fun it is to read. May is Get Caught Reading month, although the campaign is promoted throughout the year. Get Caught Reading is supported by the Association of American Publishers (AAP). Launched in 1999, "Get Caught Reading" is the brainchild of former Congresswoman and AAP CEO Pat Schroeder. She saw the opportunity to spread the word about the joys of reading through an industry-supported literacy campaign.
Because of research indicating that early language experience actually stimulates a child's brain to grow and that reading to children gives them a huge advantage when they start school, the program hopes to encourage people of all ages to enjoy books and magazines and to share that pleasure with the young children in their lives.
The site has 
celebrity and members of Congress Get Caught Reading posters
, which are available for ordering. You can also find information on literacy, newsletters, and information for booksellers, teachers and librarians.
What young child will you enlighten with the power of reading?