Building Relationships One Tweet, One Post, One Friend at a Time.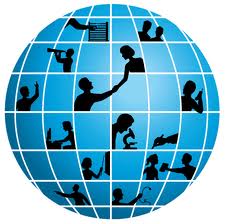 by Leyane Jerejian
A communications and marketing specialist, Leyane is the latest publicist to join FSB Associates and has experience in many different areas of marketing, including e-mail marketing, client relations, event planning, and project management.
Social Media in 2011
2010 brought an onslaught of social media buzz and hype. Since the early part of the century, the trend of social media has spread to virtually every corner of the globe. Like a tidal wave, we couldn't predict how large and powerful it would be, nor were we able to grasp the vast effects it would have on our personal lives and our business environment.  Social media effectively changed the way information is served and accessed, as well as the way people and businesses communicate. The emphasis now is on virtual relationship building. A social phenomenon for certain!
For 2011 we are urging everyone to plan for and embrace social media. Why? Well, there are many reasons. Chief among them is because social media has changed the face of our global society- and that is something that cannot be undone. Second, there is a good portion of the population that uses social media as their primary source of information. And lastly, in this digital age, people are craving individual interactions and connections, even if it is online! So, it's sink or swim time - the price is too high to miss the boat on this one!
A Publicist's POV
From a publicist's perspective, social media is quite necessary, actually imperative. Just like all good reporters run to where the story is - any forward-thinking mind will tell you that adopting social media as a means to communicate with the world will only enhance your personal brand as well as your business' brand. Information is being spread virally via tweets, posts, and links. This adds a whole new and ever-changing dimension to my job as a publicist. Social media will always be somewhat unfamiliar territory because it is constantly morphing - my best advice is to learn the basics, then stay fluid, remain teachable, and learn to adapt to and embrace change. (This goes for life in general as well!) I was always told to embrace change and scoff at fear! So I encourage everyone to plan for and forge through the world of social media, keeping in mind the interpersonal nature of your online interactions. You may fumble your way at first, but soon enough it will become second nature.
Foundation of Effective Social Media
Developing your own "brand" or personality and building relationships are the keystones of social media. The central concept of effective social media strategies is building relationships. Unlike conventional ways of advertising or marketing, social media brings a level of personal connection. In fact, social media is all about personal connections!  I would even go as far as to say that developing relationships through social media exponentially increases its own effectiveness.
Place Your Efforts Where They Count
If you had to choose between a stadium filled with 20,000 half-enthused fans or a stadium filled with 10,000 fully-enthused fans which would you choose? Well let's just get to the point here: The fully-enthused are always better! Social media makes it possible to find and create and engage with fully-enthused brand advocates......
To Infinity And Beyond
Considering the entire realm of possibilities, the majority of social media is still vastly untapped. One thing is for sure, this trend is moving forward so hop on!