Your Brand is Your Baby
Wait f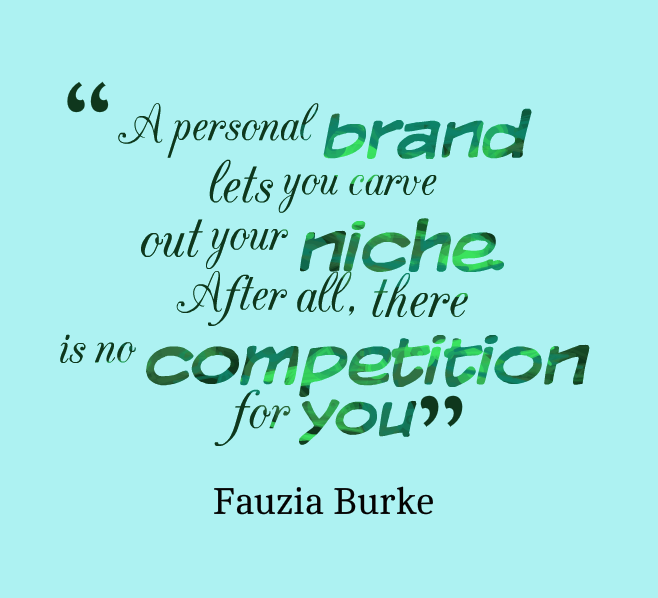 or it, wait for it. Your baby's smile is coming. I promise.
Sometimes when I am talking to clients, I use a newborn as a metaphor for personal branding. I know it's crazy, but hear me out. The first four weeks of parenting a newborn is a one-way relationship. There is a whole lot of love flowing in your baby's direction, and a whole lot of work -- feeding, changing, caring for and soothing. Without a doubt, it's exhausting, and at times, frustrating. Day in and day out you adoringly devote yourself to your baby without any interaction back. But then, all of a sudden, your newborn looks into your eyes and smiles. Suddenly, your frustration melts away and you happily stay up all night and take care of your sweet baby.
That's what personal branding is like too. In the beginning, it's all work. You wonder if anyone, other than your mother, is reading
your blog
. You feel a little defeated because you don't see immediate results. Where's the flood of comments on your blog? Why hasn't your Facebook page soared in numbers because of the witty post you shared? Did you just tweet your brilliance into the darkness? Where's the interaction or conversation, you wonder. Rest assured, your personal brand will become a two-way street. With patience and diligence, attentively care for your baby -- your personal brand -- and your baby will smile back at you. You just have to wait for it.
Can anyone hear me?
Hang tight. Cultivating your brand is a slow build. You can't automate conversations overnight. To become a well-known and well-established brand you have to dig in for the long haul, so adjust your expectations a little bit.
Building a brand
is a marathon not a sprint. You are shaping perception. Prepare for a ramp-up period when it may feel like you are only writing for your mom. Just because you hear crickets when you send your content out, doesn't mean you aren't building an effective brand. Just do all the right things. Run all of your content through the filter of: Is this message congruent with my brand? Create a great website that tells a story about you. Write a blog on a schedule. Establish a Facebook business page to attract your ideal audience and create a Twitter account. Have a social media presence and create conversation. Connect with people who are interested in your niche. Do these things consistently and the slow build of your brand begins.
Your day will come.
I heard from a client the other day whose baby smiled back at him. A man came up to him -- outside his inner circle of friends and family -- and recognized him and told him his blog was "powerful and moving." He emailed me and said, "My baby smiled!" It made his day for sure, but it also made mine. Once you see a small win, that's when the
conversation
is beginning. Once you hear that your message is getting out there and resonating with people (even if it begins as a trickle), you are on your way to building your personal brand. Once your one-way investment into your brand is reciprocated and turns into conversation, you will know you are doing the right things.
Two-way interaction will fuel your momentum.
Just like a baby or a child, you can't take care of it for a while, wipe your hands and say, "My job here is done." Even after you receive that cherished smile, investing in your brand is an ongoing process. Brand-building should always be on your mind. Once you have followers, loyal fans and readers of your work, (just like any relationship) you have to nurture your network. Your ability to reach people, interact with them and monitor your message is continual. You can't, of course, fall off the grid and go silent after you've worked so hard.
Care tenderly for your baby -- your personal brand -- and you will reap the rewards of your efforts. One day everything will change for you. Someone will respond to you and let you know that your message matters. Someone will touch you by saying, "Thanks for what you wrote." And that's the moment when you will stop asking,
"Why am I doing this?"
© 2013 Fauzia Burke. All Rights Reserved.
Author Bio
Fauzia Burke
is the Founder and President of
FSB Associates
, a digital publicity and marketing firm specializing in creating awareness for books and authors. For online publicity, book publishing and social media news, follow Fauzia on Twitter:
@FauziaBurke
. To talk with FSB and ask your book publicity questions, please join us on
Facebook
.