The Age of the Specialists
[caption id="attachment_2506" align="alignleft" width="300"]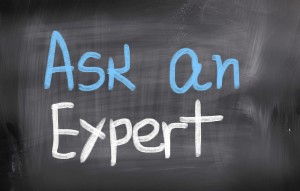 The Age of Specialists[/caption]
Get specific. Those two little words mean so much. Get specific is a great writing tip, and a great way to write a To Do list. When you get specific in conversation, people know precisely what you are talking about. As a business owner, I've learned that you can provide the most value to your customers and clients when you are a specialist and not a generalist. The old saying that you can't be all things to all people is true. Most of my clients today prefer to have a team of specialists—with specific strengths in which they excel—rather than a team of generalists. At my company, FSB Associates, we specialize in online publicity. We find being focused helps us deliver better results for our clients. Here are five ways that focus will make your work better:
The Age of Specialists
Position your strengths.

Marcus Buckingham has several books on identifying your strengths and the value of spending your time honing your strengths and disregarding your weaknesses. Put another way, there's not a lot of value in being a well-rounded person. There is more value in honing your strengths—or becoming an expert in a specific niche. Imagine what you could accomplish if you take an area where you are naturally strong (where you already excel) and you work on those skills and abilities? For example, as online publicity specialists, we get results for our clients because this is our specialty. We don't try and do it all or go outside our lane of expertise. When you stick to your strengths, you will like the results.

Target your pitching.

When we work to get publicity for our clients, we don't write a blanket pitch for all media outlets. And we don't approach the same media outlets for every client. We target our pitches, and we make sure each media outlet is the right match for our clients. (You have to match the message with the right audience.) You will have far better results when you build relationships individually and then customize your pitch to a specific person. Yes, it's easier to write a boilerplate pitch and send it out in a mass email, but it won't work. It may feel good to cross it off your To Do list, but it's not effective. Tailoring a pitch for a single person or specific audience is far more effective.

Know your audience.

Internet publicity is quite customized. Before you sit down to write a blog, pitch yourself, start a website or agree to a speaking engagement, you have to know your audience. I always remind authors that there is no everyone.com. The best authors have one person in mind (who represents the traits and interests of their specific audience) when they write. You provide a specialty and you have to match your expertise with those who need it. Know what your audience cares about. What adjectives describe your audience, client or customer? Don't do this or that because it worked for someone else. Instead, ask yourself: Will it work for my audience? If you want to build your client base, take a step back and write down everything you know about where you are getting business from. Then you will know your audience and can assess what you need to do next.

Never fly blind.

As online publicity specialists, we help our clients with their social media campaigns, but not until we do an intensive sit down to know their interests, values and what they like and don't like. The faster way is usually not the better way. Take time to know your clients and with that knowledge you can provide your clients with exceptional service.

Build relationships one person at a time.

Build social capital. Give first. Have a helping mentality long before you need a favor. As author Lois Frankel said, "The time to build a relationship is long before you need it." Don't use the anonymity of online to spam people or send unsolicited emails. You should still have the same social etiquette online that you have offline.
Whether you are an author or entrepreneur (or both), getting specific will accelerate your success. Get specific about your strengths, your audience and your value. The more of a specialist you become, the more people will need the services you provide.
© 2014 Fauzia Burke. All Rights Reserved.
AUTHOR BIO
Fauzia Burke
is the Founder and President of FSB Associates, a digital publicity and marketing firm specializing in creating awareness for books and authors. A nationally-recognized speaker and digital branding expert, Fauzia writes regularly for Huffington Post, MariaShriver.com and MindBodyGreen. For online publicity, book publishing and social media news, follow Fauzia on Facebook and Twitter. To talk with FSB and ask publicity questions about your book, please join us FSB on Twitter and Facebook.