2017 Marketing Trends, and How to Apply Them to Your Promotional Strategy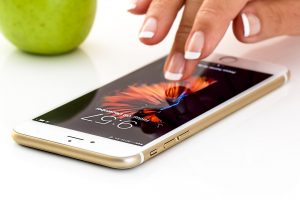 The beginning of the year always brings the onslaught of trend pieces--what's going to be hot in the coming year, and what you need to pay attention to. When it comes to promoting your book, it's important to remember that not every "hot" new trend will be applicable to your strategy.
Here are the 2017 trends that I think will have the most impact on the publishing world:
Mobile
: We now know that more people get their news from online sources than anywhere else. But beyond that, more content is now being viewed on mobile devices than on desktops. Make sure all your content is optimized for mobile viewing, and that it fits with this new "on the go" lifestyle. This includes your website, blog posts, etc. Google has a wonderful
tool
so you can test your website to make sure it's mobile friendly.
Visual content
: While once a "nice to have", visual content will be a necessity moving forward. Incorporate not only graphics, but also video, into your editorial calendar. And when it comes to video, remember your audience's attention span is relatively short--particularly when viewing on mobile. Aim for video under 30 seconds. Longer video can certainly be worthwhile, but know you have a significant chance of losing viewers before they reach the end, so grab them early!
Influencer marketing
: The basic idea behind influencer marketing is that you trust the recommendation of a friend or a recognized authority more than you trust an advertisement. And in many ways, publishing has indirectly relied on influencer marketing for years, through Amazon product reviews and the endorsement process. As advertising becomes more expensive, influencer marketing becomes even more important. This is the time to call on any recognized or influential friends to post about your book on social media (with a photo if possible!), and ask people to write reviews--not only on Amazon, but also on Goodreads, where friends can see book recommendations. It will make a difference.
Live streaming
: Many of us are still trying to figure out how to incorporate live streaming into our strategies, but one thing is clear: live streaming is here to stay. The easiest way to experiment with live streaming is via Facebook Live or Instagram Stories, as you likely already have an audience on one of those platforms. I recommend playing around with these, perhaps streaming live video at a book signing or event, or giving people brief looks at your writing process through a "Day in the Life" feature.
It's clear that not every new trend will be applicable to every campaign, but I encourage you to play around with all and see what works for you. Remember, there's no harm in trying. And if something doesn't work, you will have learned something that you can incorporate into future strategy.