Zen Habits to Practice on Social Media

Have you ever had a moment where you've thought, "what did we ever do without our smartphones?"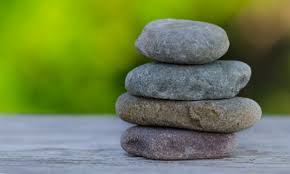 I'll be the first to admit, life without smartphones, email, and social media seems unimaginable to me now and, quite frankly, more difficult. How did we ever get anything done? How did we stay connected?

For busy authors, once laborious tasks are completed in just a few seconds. Yes, it's true, social media helps us get more exposure and attention for our businesses and books, it directs traffic to our sites, and it builds personal bonds with our readers, clients and colleagues. However there is a dark side, too.

According to a study by Thrive Global, people who use social media and networking apps less feel better than those who spend more time using them. Simply put, the more time people spend on social media, the less happy they are.

Wait a minute. The more connected we are, the happier we should be, right? Not necessarily. In social media, like everything else in life, there can absolutely be too much of a good thing.

That's why I've been approaching life with a more zen philosophy this year. I have recently started to think about balance and moderation and how this applies to my digital life, as well as my "real" life.

If you're like me and are looking for more balance, try practicing these four zen habits in social media:

Designate a time for social media:
Regularly and frequently checking your favorite social media platforms has probably become second nature. Before you know it, you're checking your phone in the middle of a conversation. Try setting a rule for yourself that you'll only check social media during specific times of the day: once in the morning, once at lunch, and once before you go to bed at night. And never ever during meals. We have a "no phones at the dinner table rule" in our family.

Only do what is absolutely necessary:
Try cutting out a platform all together. Many authors feel they have to have a presence on every platform, even though it may not be relevant to their readers or help them sell books. You don't have to. Pick two platforms you enjoy and be more present in them. Cut out your least favorite one. The world won't end, I promise.

Cut back:
The last, and perhaps most challenging habit, is to live simply. Start by asking yourself what is most important to your success. Maybe it's time with family; perhaps it's improving your physical health through exercise. Whatever it is, do more of that and eliminate or do less of the things that aren't essential to your success, like spending too much time on social media.

Incorporating these small changes into your social media life will help you achieve a more balanced perspective on the things that really matter. I hope you'll join me in focusing on the essentials and becoming a more inspired and creative, albeit slightly less connected, individual.