Keep Going: 10 Digital Marketing Tips for Busy Authors
[caption id="attachment_2430" align="alignleft" width="300"]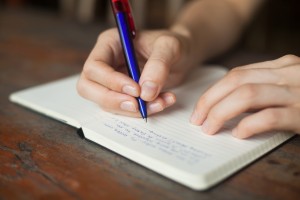 Digital Marketing Tips for Busy Authors[/caption]
Hopefully you've read
Getting Started,
my first
10 digital marketing tips
for busy authors. This is wave two. Remember, the most effective marketing plan for your book is one that you work on continuously. I know it's easy to get social media fatigue (or overwhelm) by thinking of all the possibilities of what you can do online … but just take it step by step. Soon you will have a process to market your book and build your brand as an author.
Here are ten more digital marketing tips for you.
1) Connect to your purpose for writing your book.
As author Seth Godin so aptly put it: "Build it and they will come" is only for the movies. Publicity won't happen because you have a desire to sell books. Your more meaningful goals will drive conversations and make things happen for you (other writing or publicity opportunities, speaking engagements, etc.) Goals like "I want to help people" or "I want to make a difference" are where you can find connection that resonates. Give value and that's what you will receive. What is your most meaningful goal for writing your book? (Bonus: Reminding yourself of why you wrote your book can be just the motivation you need to sustain your marketing efforts.)
2) Google your name.
(It's okay, we all do it!) Think of personal branding as your Google search results. Your brand is your reputation or story. Your brand is what people think of you, so stay on top of your brand. For example, if you see a negative comment on a blog post, respond positively and publicly. Don't delete, use it as an opportunity to show others who you are.
3) Make your website about you.
People follow people, not books. When you build your website, make it a website about you first and then your book. And you really do need a website.
Here's why!
4) Craft your reader profile.
Answer the following questions about your readers to create your reader profile statement.
Is your reader male or female?
What other books/authors/magazines does he/she reads?
TV shows they watch?
What are some of the common values or traits of your ideal readership?
Does your audience have a problem, concern or frustration that your book seeks to solve?
What does your audience want?
What are the top three audiences for the book?
What do you consider the top competitive titles for your book?
Education level of your readers:
Do they need/want your book for pleasure or business?
Is your reader on social networks?
Which ones?
Once you have your reader profile statement, you will get a better sense of who your ideal audience is and where you can find them online.
5) Think about your reader.
What does your reader want? Use your reader profile to identify what your reader and audience wants. How can you serve your reader? What problem can you solve? What can you help with? Write down your answers to get a crystal clear picture of how you can meet your readers' needs.
6) Create two-way relationships.
Today readers expect more from authors than a just their book. Readers want a relationship with writers. Assess today if you are truly investing in the relationship you have with your readers. Are you invested in their interests? Do you answer their questions? When the content you create helps your readers, they identify with your brand, and feel loyal and connected to you.
7) Be able to quickly describe your reader.
There is no everyone.com. Readers are part of micro-communities. They want good books, and they will support authors who will support their interests and passions. List five ways you can identify your reader. (What are your shared interests and passions?) When you know your reader front and back—it's easy to know what they want, provide content of value, and stay in your lane of expertise.
8) Dream big.
What is your dream for writing your book?
o Be on TV?
o Become a columnist?
o Speak at conferences?
o Offer consulting services?
o Sell movie rights to your book?
o Other ________________!
Determining your dream can fuel your motivation to build your brand for the long haul. After all, seeing results from your brand is a marathon and not a sprint.
9) Be You.
Don't try and emulate anyone else or any other brand. A personal brand lets you carve out your niche. There is no competition for you. What makes your brand unique? List three things.
10) Keep the conversation going.
It's perfectly normal to feel like your brand is a one-way street. You wonder if anyone other than your mother is reading your blog. Wait for it. Remember, your brand is like waiting for a newborn to smile. It doesn't happen when you want it to, but when you are patient, it will happen. Keep the conversation going on a regular basis and don't give up. View each day as an opportunity to do something.
Do you have any questions about marketing your book? Chime in below and let's get the conversation going!
© 2014 Fauzia Burke. All Rights Reserved.
Author Bio Fauzia Burke is the Founder and President of FSB Associates, a digital publicity and marketing firm specializing in creating awareness for books and authors. For online publicity, book publishing and social media news, follow Fauzia on Twitter: @FauziaBurke. To talk with FSB and ask your book publicity questions, please join us on Facebook.